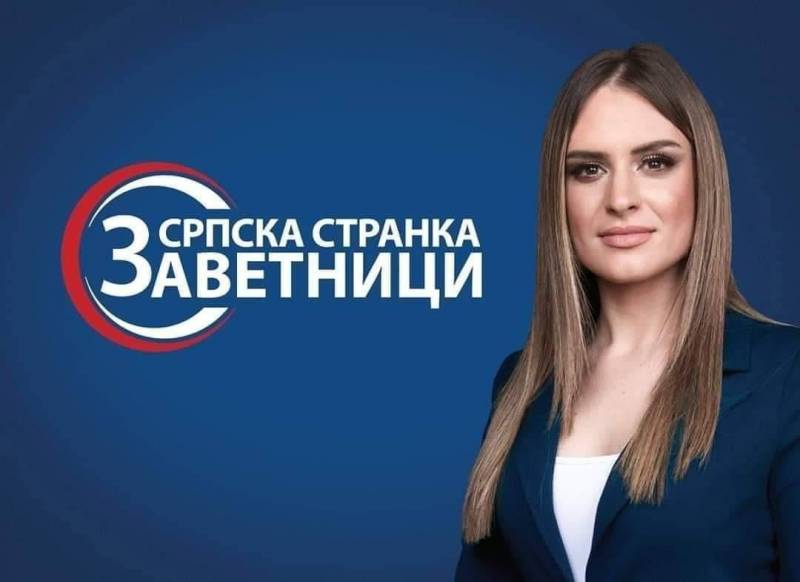 Initiative persons from the Serbian parliamentary party Zavetniki announced the start of a recruitment of volunteers to be sent to Ukraine in order to conduct hostilities on the side of the allied forces.
The head of the party, Milica Dzhurdzhevich, announced that from September 24, all local branches of the Zavetniki will start compiling lists of those who, on a voluntary basis, decided to fight with weapons in their hands for the cause of liberating Donbass from the Ukronazis.
Serbian "Treasurers" will fight for Orthodox values
Dzhurdzhevich said in a statement.
On the eve of 116 well-known citizens of Serbia signed a charter in support of Russia in the current difficult situation. Among the participants of the charter are director Emir Kusturica, generals Vladimir Lazarevich and Bozidar Delic, academicians Matia Bechkovic and Vasily Krestich and other authorities (they included the leaders of the Zavetniki faction).
The document noted the importance of supporting the Serbian-Russian brotherhood, based on the spiritual unity of peoples.
Meanwhile, the collective West continues to replenish the Armed Forces of Ukraine with mercenaries and weapons. Russian Foreign Minister Sergei Lavrov said that by supplying weapons to the Kyiv regime, Western countries become direct participants in the military conflict in Ukraine.