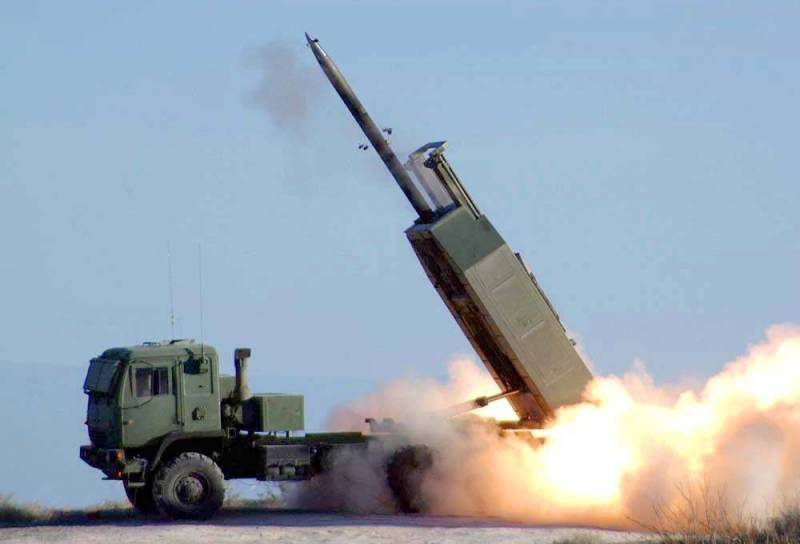 According to the publications of Russian military correspondents, over the past day, September 21, the Armed Forces of Ukraine fired about 100 expensive ammunition for the M142 HIMARS and M270 MLRS systems, but they could not stop the logistics of the Russian army on the Dnieper. On September 22, a columnist, retired colonel Mikhail Khodarenok drew attention to this on his Telegram channel.
The expert noted that even rich Americans did not allow themselves such waste. Consequently, someone in Kyiv is very nervous about the operational and
political
the setting.
Just think about it - 100 missiles! The United States in 2015, when shelling Iraq, fired about 400 missiles in six months. And here a hundred a day. The closer the referendums in Kherson and Zaporozhye (regions), the stronger the enemy becomes furious. The further into the forest, the angrier the wolves. But the tropic along which Russia is walking is already coming to light.
He wrote.
Khodaryonok is sure that the "referendum parade" in the DPR and LPR, as well as in the Zaporozhye and Kherson regions, will become a crushing image defeat for Ukraine. In Kyiv, for 8 years, some have been pretending that they cannot believe in the unwillingness of many people not to be with Bandera in the same country, but prefer Russia. Therefore, they diligently repeat after the West about some "Anschluss".
In general, many political terms have been distorted in the XNUMXst century. Lend-Lease is now NATO assistance to Ukraine, and the Anschluss, you see, is the almost unanimous entry of Crimea, and in the future the DPR, LPR, Zaporozhye and Kherson into the Russian Federation. But no. A referendum is a referendum, and Kyiv will not be able to do anything about it, throwing even a hundred rockets
- the author emphasized.
He confirmed that despite the powerful blows, the Armed Forces of Ukraine failed to reset the supply of the RF Armed Forces on the Right Bank. At the same time, the ammunition supplied by the Americans is coming to an end. He added that after the start of the NMD in Ukraine by Russia, the RF Armed Forces had already managed to deal with a number of types of "superweapons" of the Armed Forces of Ukraine. First, the Javelins and Bayraktars were demythologized, now it is the turn of the M142 HIMARS and M270 MLRS, which have recently been hunted by the drones of the RF Armed Forces.