Sources in the Russian rocket industry report that a decision was made to postpone the first launch of the Federation reusable spacecraft to 2023. This is not surprising and logical for a number of objective reasons.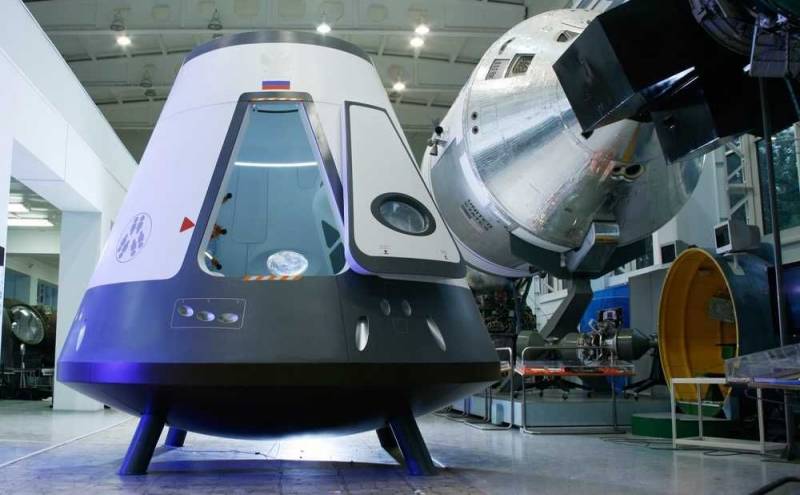 Especially after the discovery of a drilled hole in the body of the International Space Station (ISS) and
accidents
at the launch of the Soyuz MS-10 launch vehicle. After that, even the proposal to reassign Roskosmos to the Russian Ministry of Defense so that the military would put things in order there is perceived with understanding. And the ISS in general
proposed
preserve.
So, initially the flight of the "Federation" was planned for 2021 in unmanned mode. After all, although this is a manned vehicle, the development is already a new generation. Therefore, before you start operating with crews, you need to check and test everything well. Later, the launch was postponed to 2022 and it is already said about 2023.
The project is really important, and the device is useful. He will be able to deliver people and cargo to the moon, orbital stations and even to asteroids (if such a task is set), and return to Earth. So there is nothing wrong with the launch being postponed, and even if it is done again. The main thing is that it takes place and succeeds.
The thing is that the Soyuz -5 launch vehicle (LV) should launch the "Federation" into space. The contract for its creation was signed relatively recently. But the development was promised to be completed by 2021, and flight tests of the LV should be carried out in the summer of 2022. But life has made adjustments to this process.
Now a new schedule of launches of the Soyuz-5 launch vehicle has been drawn up and five launches are planned before 2025. The first, as promised, will take place in the summer of 2022, and the second at the end of that year. And only after that, in 2023, a launch with the "Federation" will take place. The fourth and fifth launches of the Soyuz-5 launch vehicle will take place in 2024.