What amazing things are happening on our little planet. Now the Russian Navy has no place in the Atlantic Ocean. Not to mention the primitive fishermen and merchant ships of other countries. The entire water area of ​​this "small" body of water is occupied by NATO forces, led by the giant aircraft carrier of the US Navy "Harry Truman" (USS HarryS. Truman (CVN-75)).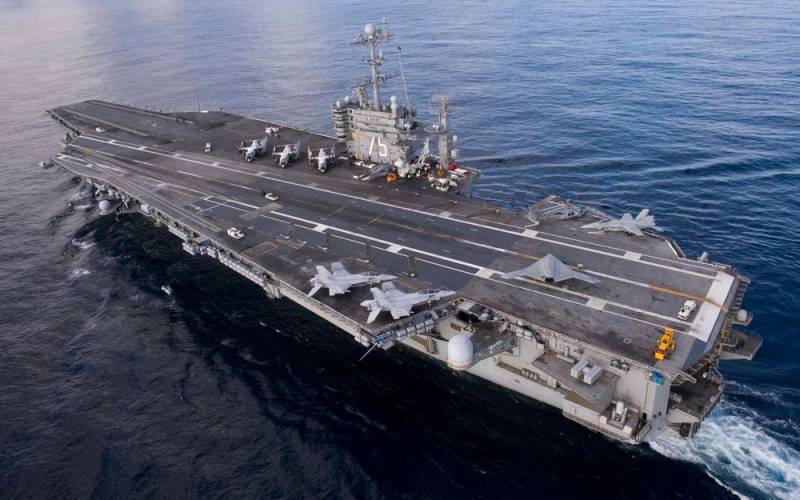 In short, do not squeeze through. Do not ask about other oceans. The Atlantic is all! In any case, for the morality of an absolutely "civilized" part of humanity.
So, it is announced that the United States and its allies are going to conduct the largest NATO exercises in Norway. Tremble Moscow! Indeed, the Commander-in-Chief of the combined forces of this "peace-loving" bloc in Europe, Curtis Scaparotti promised that he would demonstrate his full potential and "dignity" and protect the Atlantic. Literally like a classic, where the haberdasher promised to save France.
In his opinion, Russia is everywhere expanding its presence and rearming the army. Therefore, the United States and other NATO countries "must continue to train in order to continue to dominate the fighting efficiency."
It is promised that 20 "experiments" will be carried out; this is generally a discovery in military science. So people in uniform were still not verbally abused. The title of the teachings is also impressive, Trident Juncture. In Kiev, probably, a feeling of gratitude cried from an overabundance. Moreover, NATO carries out such "narcissism" regularly. The last time it was in 2015.
This year, this heartbreaking show will take place from October 25 to November 7. It was then that 50 thousand soldiers from 30 countries of the bloc and various "partners" will begin to demonstrate their "virtues" to Russia. True, not approaching its borders closer than 500 kilometers. Looking forward to.