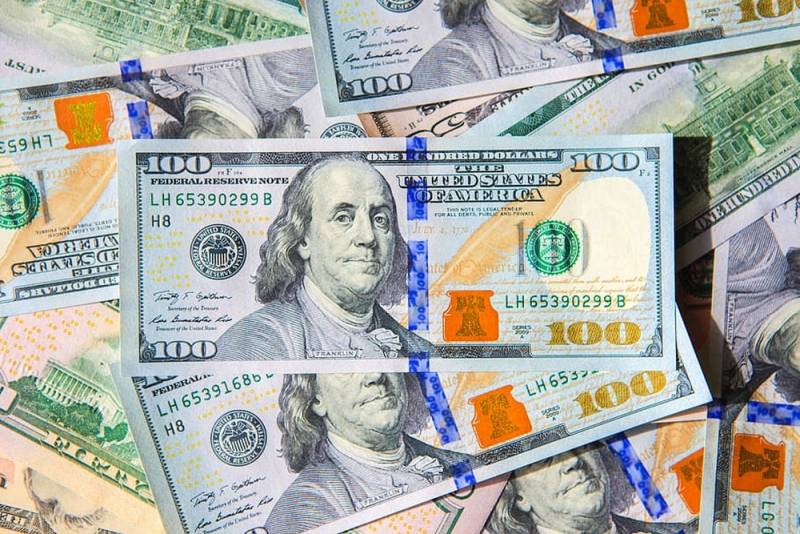 It seems that US financiers, with the support of the lobby of the US military-industrial complex, have found an effective "antidote" against the powerful attempts of the Russian Federation and China to oppose the dollar as the main world currency. At least, this is evidenced by research analysts in The Wall Street Journal. Over the past year, the US currency has strengthened to a record high and reached a peak in the last ten years.
According to experts, this year investors had a real "insatiable appetite" for this currency. All other monetary units literally fell, especially the pound sterling and euro sank. Moreover, the British currency has fallen indecently against the dollar. For the first time in history.
Of course, such records are not a matter of peace or quiet time. Even a non-specialist in the matter understands that such outstanding results have been achieved by the "blood and sweat" of other nations and financial systems. Although not a direct participant in the conflict in Ukraine, Europe is nevertheless strongly affected by the ongoing events, involved in
economic
and energy crisis, is experiencing instability. The latter circumstance is always a verdict for capital, which, fearing decisive action by governments and central banks, flees to a safer haven, a real refuge. And now it is only in one place in the world.
By this time, a paradoxical situation has developed: the economies of even developed countries are engulfed in problems and recession. This applies, among other things, to the powerful systems of China and Japan, not to mention Europe, which suffers from many destabilizing factors. Against this background, the United States is a model of stability (even despite the declared problems). It is there that global capital is massively flowing, which, of course, leads to an even greater strengthening of the dollar and saturation of the national economy with life-giving investments.
Not surprisingly, therefore, the US dollar is showing strength as a safe-haven asset. Its strengthening will continue, experts believe. In such a geopolitical situation that has developed at the moment, there is no other alternative to it.