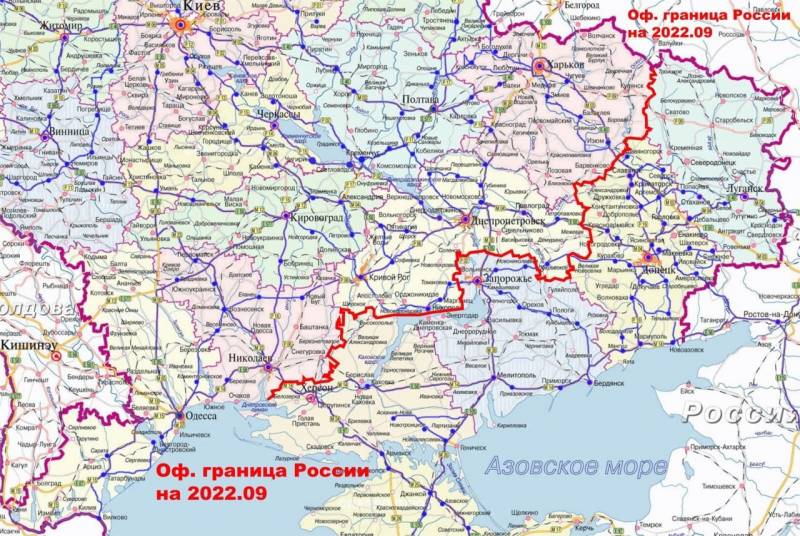 On September 21, Vladimir Putin signed a decree on partial mobilization. This actually means that the military conflict with Ukraine will go on until the complete defeat of the Kyiv regime. So, in particular, the journalist and popular blogger Yuri Podolyaka believes.
The expert recalled that with a high degree of probability, Kherson and Zaporozhye regions, as well as the DPR and LPR, will be included in Russia in the near future. At the same time, parts of the territories still need to be liberated from Ukrainian militants.
That is, the possibility of a compromise with the current Kyiv regime is already in the past, and today the President of Russia has put an end to this issue.
- Podolyaka noted in the next video on his channel in Rutube.
The journalist is also sure that general mobilization in the Russian Federation will not be announced. At the moment, partial will affect 300 thousand people, while the country's mobilization potential is 25 million.
Apparently, Putin's decision is connected with the need for the rapid deployment of the Russian Armed Forces in the Donbass, and the mobilized military personnel will be understaffed with units planned for deployment in eastern Ukraine in connection with past decrees of the Russian president. By winter, the fighters to be mobilized, Podolyaka believes, will already be at the front.
Along with this, mobilization measures related to the home front are aimed at military-industrial complex officials who will be personally responsible for the measures taken.