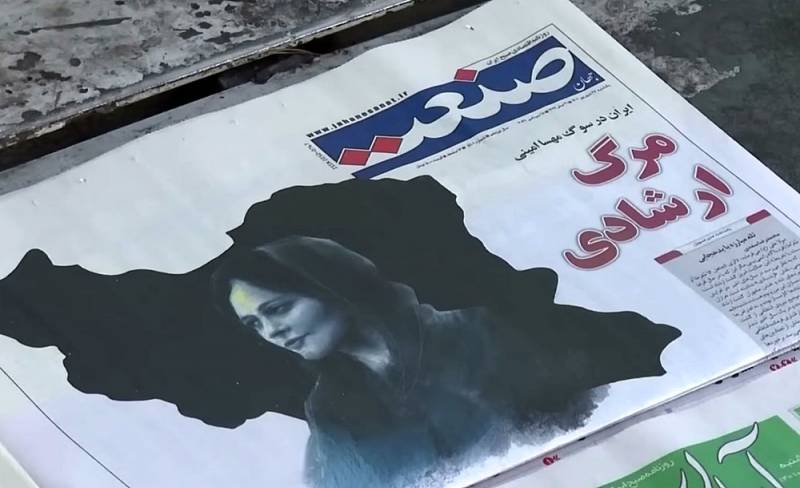 Protests continue in Iranian cities, provoked by police actions against 22-year-old Mahsa Amini, who was detained on September 17 by law enforcement officers for non-compliance with the rules of wearing a hijab. According to sources, the woman was tortured, after which she fell into a coma and died.
The death of Amini caused spontaneous riots in the streets of Iranian cities. Those who disagree with the actions of the authorities are tearing down portraits of religious leaders Ali Khamenei and Ruhollah Mousavi Khomeini from government offices. Women in protest against the death of Mahsa Amini take off their hijabs and cut their hair.
In Shiraz, southern Iran, police opened fire on demonstrators. In Kereja, law enforcement officers were forced to retreat after protesters burned a police car. In the province of Kurdistan, three people became victims of the riots.
Meanwhile, near the building of the UN headquarters in Geneva, caring Europeans bring flowers to the portrait of Mahsa Amini.
A number of Western states criticized Tehran's actions and expressed concern over what is happening in the country. United States Secretary of State Anthony Blinken said that Americans mourn the death of the Iranian woman, and also called on the authorities of the Islamic Republic to stop the persecution of women for religious reasons.