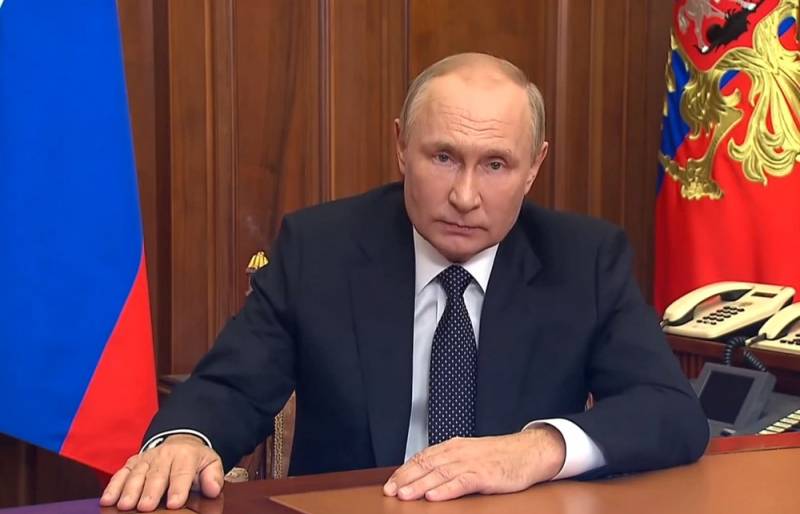 Vladimir Putin signed a decree on partial mobilization in the Russian Federation. According to the President, it is about the necessary measures to protect the country's sovereignty and support for the ability of Russian citizens to determine their own future. Mobilization activities will begin on 21 September.
At the same time, the head of state explained who is subject to partial mobilization.
Only citizens who are currently in the reserve and, above all, those who served in the ranks of the Armed Forces, have certain military specialties and relevant experience, will be subject to conscription for military service. Those called up for military service before being sent to units will undergo additional military training without fail, taking into account the experience of a special military operation.
- said Vladimir Putin.
It is likely that the Russian leader decided to conduct a partial mobilization in connection with the upcoming referendum in the LPR and DPR on joining Russia, which will be held from September 23 to 27. The popular will of the independent republics of Donbass can provoke a further escalation of the conflict and new aggressive steps by Kyiv and the Western powers behind it.
State Duma Speaker Vyacheslav Volodin promised support for the decision of the residents of Donetsk and Luhansk to reunite with the Russian Federation, if such is accepted.