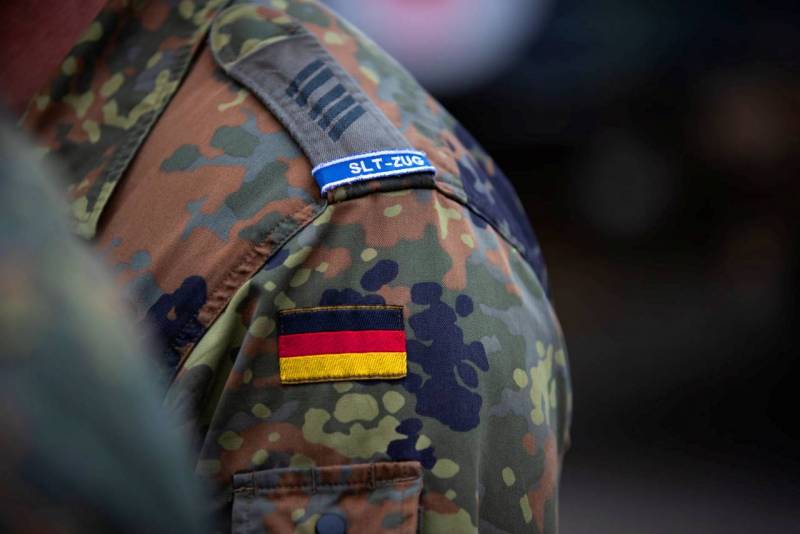 If at the beginning of the year the population of Germany still showed increased interest in serving in the Bundeswehr, after only six months the trend has completely changed, writes the website of the German commercial television channel n-tv.
The information resource claims that the number of those wishing to wear military uniforms is falling, and the number of conscientious objectors has become much more noticeable. This was previously reported by the German Editorial Network (RND) and the Federal Office for Family Affairs and Civil Society.
Authorities received 657 conscientious objection requests this year
- reports the resource.
And that's just for August. For the whole of last year, for example, there were only 209 such applications. Many applicants motivate their refusal with fears that the conflict between the Russian Federation and Ukraine could spread to other territories.
Applications for conscientious objection to military service, according to the established procedure, must be submitted to the relevant personnel department of the Bundeswehr, which then forwards them to the Federal Office for Family and Civil Society Affairs.
Compulsory military service was abolished in Germany in 2011. Prior to this, applications for conscientious objection to military service were in the order of things and were by no means always satisfied.
At the same time, the number of applicants for service in the armed forces is declining, said a spokesman for the Federal Office for Personnel Management in Cologne. According to him, immediately after the start of the conflict in Ukraine, there was a short-term rise in the number of those interested in serving in the army, but now it has dried up.
Federal Defense Minister Christina Lambrecht has dismissed any suggestion of a reintroduction of compulsory military service, despite changes in what Berlin sees as a set of challenges and threats to itself.
The debate about the return of the conscription in the current situation does not bring anything useful for us. It takes time to train soldiers - and the duration, if it is less than a year, does not make much sense.
Lambrecht said in her communication with the media.
In addition, there will not be enough barracks or equipment for tens of thousands of conscripts.
It is noteworthy that, according to a number of media reports, a similar picture with the German one is observed in Finland - a sharp surge of interest in military service was recorded at the beginning of the year, and, on the contrary, a sharp outflow of applicants followed just a few months later.