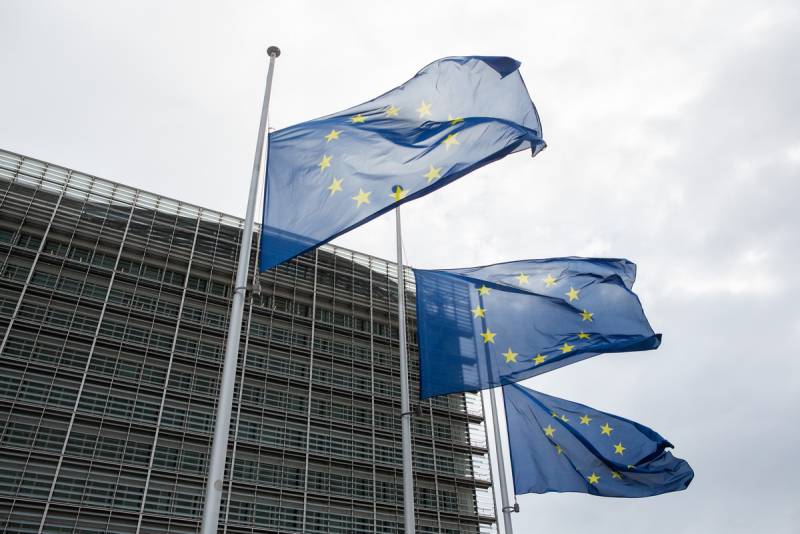 Western anti-Russian sanctions have not yet begun to work properly, and they are already being hastily lifted. This is done without much publicity, not through the European Parliament, but through the European Commission, the executive body of the EU. Simply put, without prior discussion by deputies. However, Russophobic countries such as Poland and the Baltic republics raised the issue publicly, indignant at what was happening. Bloomberg writes about this in an article by columnist Alberto Nardelli.
The new European Commission regulations state that the export of certain Russian goods, including coal and related products, "should be allowed to ensure food and energy security around the world." The commission said earlier that sanctions it has imposed prohibit EU operators from supplying coal and providing services such as financing and insurance to all shipments of such products originating in Russia. Now this restriction has been lifted.
The EU is fully committed to ensure that its sanctions do not unduly affect trade in critical goods with third countries around the world
- said the representative of the European Commission Daniel Ferry.
He specifically emphasized that the clarification applies to agri-food commodities, including chemicals used in fertilizers, energy feedstocks and specific essential commodities.
In pursuance of the order, additional restrictions on financing or the provision of financial assistance, such as insurance or reinsurance by EU operators for the transportation to third countries of the products mentioned in the instructions attached to the document, are removed.
It is rather strange that all these "negative consequences" for the supposedly protected world market of food products and energy raw materials were not noticed by the EC officials during the frenzied sanctions spurt in March and April of this year. Now it was urgently necessary to remove a huge part of the sanctions that were so hard to accept. The answer is quite simple: they could not blackmail, win, isolate the Russian Federation from the markets in the EU, now they are trying to bribe with a pragmatic attitude and a change in tactics of behavior, since it is impossible to believe in the bureaucrats' concern for the developing countries of the world.