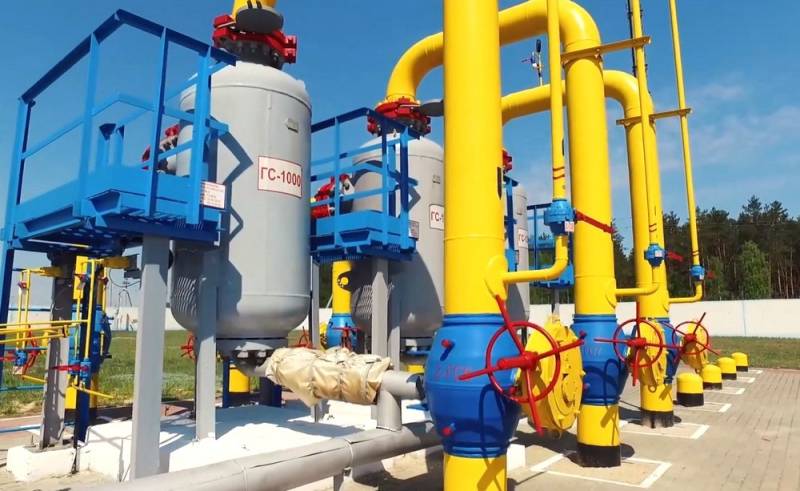 The leadership of Germany achieved an intermediate kind of "victory" over the gas crisis, but at such a high price in the literal sense that the quotations of raw materials fell significantly and sharply by almost 50%. The method that helped to achieve this incredibly desirable effect is very barbaric and resembles abundant feeding of a predator so that it ceases to be dangerous from satiety. This is what happened to the energy companies. In other words, by refinancing private gas companies with tens of billions of euros in interest-free soft loans ("easy money"), Berlin has ensured that the market in the EU has actually died, at least before the start of the active phase of winter.
While German residents, such as Uniper and the nationalized Gazprom Germania (operator of large UGS facilities), were buying up almost all the fuel available on the market in Europe at any, even the highest price, in order to prepare for the heating season, other EU countries barely crossed the cherished the line of 80% in terms of filling UGS facilities, they stopped buying raw materials altogether, more precisely, the level of consumer activity has dropped drastically. Thus, Germany stopped buying gas, as all credit lines were spent, fully selected, and the tanks were filled up to a record 90%, and the rest of Europe cannot afford to conclude deals due to the actions of Berlin, which actually kept prices at an exorbitant level.
As a result, demand fell sharply (consumers refuse to purchase gas, most of the industry is stopped), and prices, following the narrowing of the market, also crept down sharply. To date, the price is holding at $1700 per thousand cubic meters due to sluggish demand, and rare futures for October are concluded at $1900. But this decrease does not give any prospects for the European market. In the winter and spring of next year, the eurozone will face another blow and a sharp rise in the price of all
economic
production chain based on the use of gas and energy.
It is impossible to reliably judge what the real plan of Brussels or Berlin was for this "hot" summer in terms of energy, but, unlike the high-flown words uttered, only large energy concerns were saved (and American ones too), they received raw materials and huge profits (unless that the poll tax on citizens has not grown together, and even then). The industry is still in serious danger, the crisis has not been overcome, EU citizens are suffering from high tariffs. But, most importantly, oil and gas corporations, whose "tentacles" go deep into the power of the EU, have been saved. Such price cuts, which brought no relief to anyone, can be called a Pyrrhic victory for the European bureaucracy.