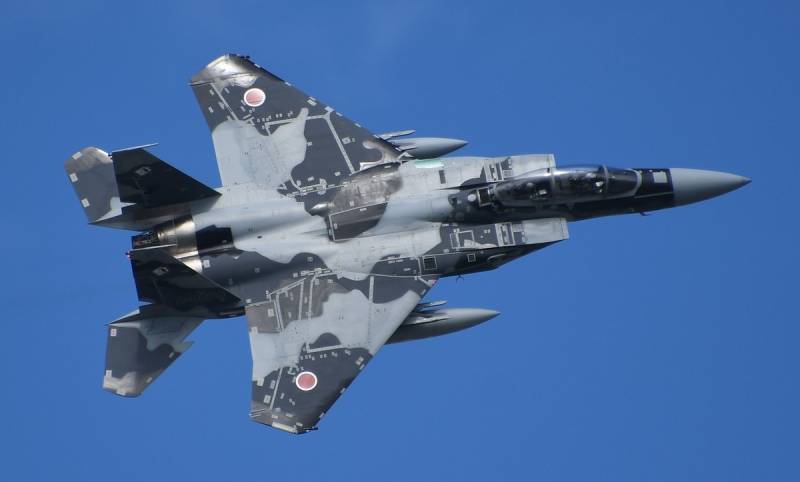 The Japan Air Self-Defense Force (JASDF) has announced that next week they will conduct joint exercises with Luftwaffe fighters for the first time.
According to NHK, three German Eurofighters that recently took part in a multinational military exercise held in Australia will fly to Hyakuri Air Base in Ibaraki Prefecture on September 28 and train together with three Japanese F2 fighters (jointly developed by Mitsubishi and American General Dynamics / Lockheed Martin, "approximate analogue" of the F-16 Viper).
We would like to strengthen cooperation through training with the German military, which is expanding its presence in the Indo-Pacific region
- said in an official statement from the JASDF.
In turn, Germany, in its directives on diplomacy and security, drawn up a year ago and confirmed by the Scholz government, declares its intention to increase its attention to the Indo-Pacific region.
All this does not go unnoticed in the PRC and is perceived by Beijing with a large share of negativity. The Chinese portal Sohu hastened to remind that the announced exercises are the first time since the Second World War when the German and Japanese Air Forces will act together. And looking deeper, the desire to develop relations between Germany and Japan is associated with such "common interests" that can potentially become very dangerous.
Since the coming to power of the Abe government, Japan has repeatedly sought to expand its armed forces and revise its constitutional norms in this regard, wanting to free them from the restrictions of the former "defeated countries". The governments of Yoshihide Suga and Fumio Kishida continued this
policies
. After the Scholz government came to power, Germany began to follow the same path as Japan: one of the first steps was a program to significantly strengthen the military power of its country
Sohu writes, and supplements his information with sarcastic quotes from Western comments:
I doubt that the white star logo will be painted on the targets in their exercises, although this would make it very easy for pilots on both sides to find the target!
and an example of no less mocking "answers":
There is another danger - that they would not be identified and shot down by the air defense of American bases and ships in Japan, because these systems in the United States widely use Israeli-made components that can have bookmarks that work on the Iron Cross (note: a symbol that has been preserved and in the modern Luftwaffe).