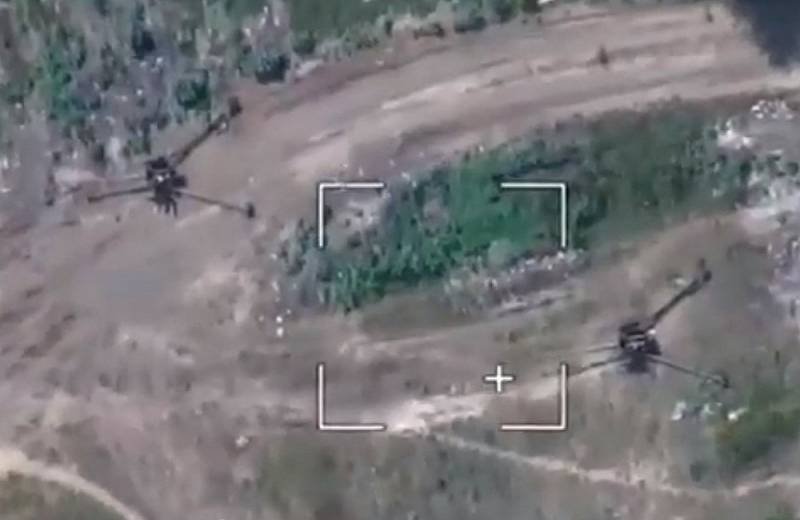 In the course of Russia's special operation in Ukraine, video evidence of certain events periodically appears on social networks. This time, the allied forces showed their skills, which immediately hit two towed smooth-bore anti-tank guns MT-12 "Rapier" of the Armed Forces of Ukraine of 100-mm caliber.
The operational-combat tactical formation (OBTF) "Kaskad" of the Ministry of Internal Affairs of the DPR presented the next shots of its work. The video shows the presence of a pair of these guns (an artillery platoon) in firing positions. They are being monitored from an UAV, which reports their coordinates and corrects counter-battery work.
In this case, the destruction of the enemy is not in doubt, as it is properly recorded, although the place and date were not indicated. At the same time, it should be recalled that the Armed Forces of Ukraine (in service and storage) had more than 500 units of similar, reliable, albeit obsolete, guns.
It should be noted that this is not the first time that the Kaskad OBTF of the DPR Ministry of Internal Affairs informs the public about its successes and demonstrates the well-coordinated combat work of UAV operators and gunners. Before that, the unit shared footage of the destruction
American
howitzers M777,
Ukrainian
SAM "Buk-M1" and the Polish self-propelled guns AHS Krab ("Crab").