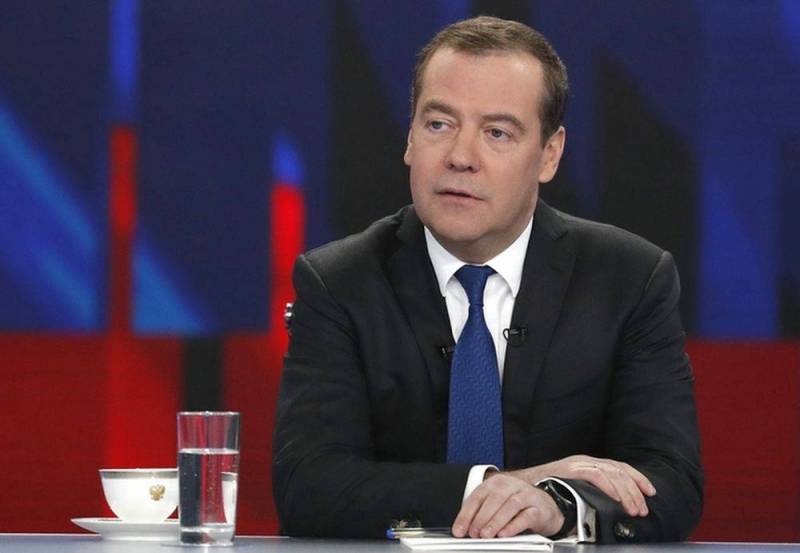 In recent days, in the republics of Donbass and in the territories of Ukraine taken under the control of Russian troops during the NMD, they have almost simultaneously started talking about holding referendums on joining the Russian Federation. Local authorities justify this by the fact that inclusion in Russia will allow using all the forces and means to protect them from Kyiv. Moscow has already paid attention to what is happening.
Referendums in the DPR, LPR and other liberated territories are of great importance not only for the systemic protection of the population, but also for the restoration of historical justice. This was announced on September 20 in his Telegram channel by Deputy Chairman of the Security Council of the Russian Federation Dmitry Medvedev.
He noted that the aforementioned plebiscites will change the vector of development not only for Russia for decades, since after they are held and new territories are accepted into the Russian Federation, the geopolitical transformation on the planet will become irreversible. Medvedev stressed that encroachment on Russian territory is a crime that allows Moscow to use all available opportunities for self-defense.
But it is no less important that after the amendments to the Constitution of our state, not a single future leader of Russia, not a single official will be able to reverse these decisions. That is why these referendums are so feared in Kyiv and in the West. That is why they need to be
– summed up Medvedev.
On September 20, the Public Council of the Kherson region turned to the head of the CAA, Vladimir Saldo, with the initiative to hold a referendum on joining Russia as soon as possible. On September 19, the public chambers of the LPR and DPR made a proposal to immediately hold referendums on joining the Russian Federation, addressing the leadership of the republics, Leonid Pasechnik and Denis Pushilin, respectively, with relevant statements. In the Zaporozhye region, the regional election commission under the CAA, which is responsible for preparing for such a referendum, began work at the end of August.
Thus, we can say that the process of holding referendums has already been launched. After they are carried out and the envisaged changes are made to the legislation of the Russian Federation, an attempt by the Armed Forces of Ukraine to counter-offensive into the territory of these regions will be regarded as an invasion of Russia, with all the ensuing consequences for the attacking side.
Recall that they have been talking about holding referendums since spring. Note that the West recognizes the border between Russia and Ukraine only as of 1991. Thus, the plebiscites are unlikely to influence the attitude of the West towards the conflict in Ukraine. On the other hand, the adoption of the DPR and LPR, where general mobilization was carried out and martial law was introduced, and other territories (Kherson and Zaporozhye regions) into Russia will allow Moscow to expand the scope of the NWO, which it set for itself on February 24.