Friendship of Minsk is increasingly costing Moscow.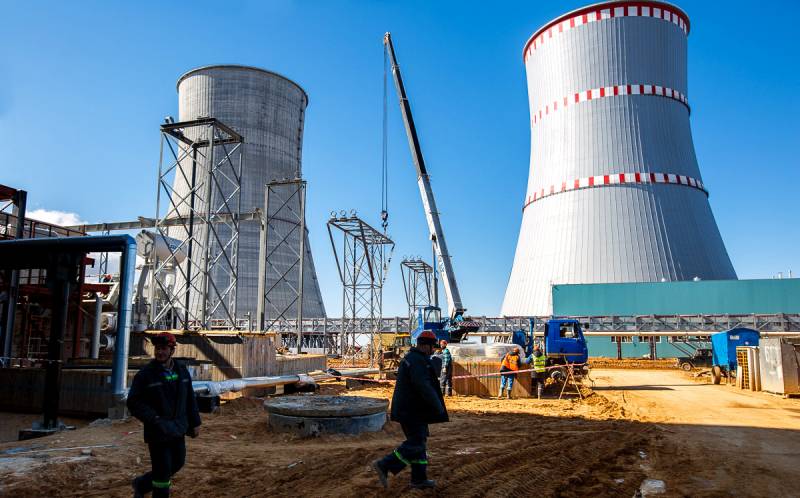 Ранее
we told
how Russia very seriously supports the energy sector of Belarus - this includes export sales of discounted and refined Russian oil, and "customs clearance" of hydrocarbons delivered through the Druzhba pipeline, and resale of oil products abroad from Russia, bought at a preferential price. As you know, the tax maneuver conceived by Medvedev's cabinet for Russian oil workers called into question the well-developed business scheme of the Belarusian partners, and then Alexander Grigoryevich said his weighty word on the rights of almost the only remaining ally.
Immediately complex issues began to be addressed. Immediately, friends and partners from Belarus received an unpaid amount of $ 263 million, which the Russian budget owed them for the original scheme with a "customs clearance". The Russian Ministry of Finance hastily began to prepare proposals on how to compensate Belarusian petrochemists for those lost profits that would go past them after the start of the "tax maneuver". The Russian side awaits thoughts on this issue from Minsk with trepidation.
Now there is no amount. So far we have agreed that they will submit proposals to us next week.
- says Anton Siluanov.
There is no doubt that Alexander Grigorievich will not miss his, as, however, always. In the process, he raised the question of refinancing the old debt to Russia, asking for a new loan in the amount of $ 1 billion, later on having moderated his requests a little to a modest 630 million.
But today, the main topic of cooperation between our countries is the construction of its own nuclear power plant in Belarus by Russian nuclear scientists. BelAES was planned ten years ago and involves the creation of two power units with a capacity of 1200 megawatts each. The first should start working next year, and the second - in another year. The nuclear power plant is located only a few tens of kilometers from the capital of Lithuania, which made Vilnius nervous and demand to stop the project. However, the nuclear power plant belongs to a new generation, whose security measure was strengthened after the tragedy at the Japanese Fukushima, and even the EU recognized the impossibility of banning it.
The most interesting thing in the BelAES project is that it is being built by Russia for $ 10 billion as part of a Russian loan issued before 2035. Despite such a profitable scheme, the Belarusian leader did not hesitate to ask fraternally to lower the interest rate and increase the loan term. It is supposed to repay debts after the start of operation of the nuclear power plant. But just this can be a problem.
The fact is that when designing it, neighboring Baltic countries and Poland, and even other EU countries, were considered as electricity sales markets. However, today these potential buyers are not deficient in energy. The Baltic countries generally headed for a way out of the unified energy ring BRELL. Vilnius requires Brussels in principle not to buy Belarusian electrons, since they are produced by a regime friendly to Vladimir Putin. And it should be recognized that the chances of selling electricity in Europe for Alexander Grigoryevich are insignificant. What is left? Ukraine? After Kiev ruined its own industry, an excess of electricity appeared in the country, which went on sale. Kazakhstan? Astana itself is determined to become an exporter. Russia?
Russia also has a surplus of electricity, an excess of capacity of about 20 GW.
- experts explain.
So, at the expense of the Russian budget, a nuclear power plant is being built, which is unclear when and how it will pay off.
We do to our own detriment. Instead of supplying gas, we are building a nuclear power plant for you.
- jokes President Putin.
But the truth is, all this is done to the detriment of Russian interests. Do not forget that for the sake of BelAES, the Baltic NPP project in the Kaliningrad region was frozen.
That's how we live.