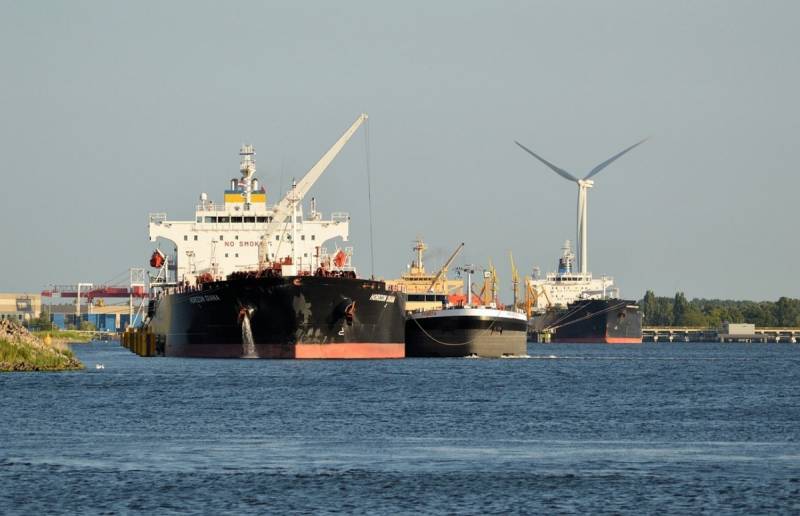 Nearly seven months after the start of Russia's NWO in Ukraine, Russian oil exports remain fairly resilient, down just 400 bpd of "pre-sanctions" levels. However, in December and then in February 000, according to the plan of the Western coalition, Russia should "lose" more than 2023 million barrels of exports of oil and by-products. In fact, everything is different: it is Europe that will lose a similar volume of profitable offers from the Russian Federation. This is written by the expert of the resource OilPrice Tsvetana Paraskova.
So far this year, the Russian Federation has managed to redirect a large amount of cargo previously destined for Europe to buyers in Asia, mainly in China and India. In addition, according to the expert, some of the conclusions of the International Energy Agency are fundamentally wrong. For example, the IEA report contains a figure of 9,5 million barrels - the figure to which production in the Russian Federation will fall after the imposition of an embargo on shipping. This conclusion is made incorrect by the original judgment that "the ban will work."
If the embargo goes into effect, there will be another major shift in global oil trade flows as the ill-conceived move opens up the rest of the world instead of Europe to Russian crude. Indonesia could replace some of the oil it currently imports from OPEC member Nigeria. And Pakistan may be importing smaller volumes of expensive Arab flagship crude from Saudi Arabia, according to energy research firm Kpler.
In the Middle East, Russia's partners may be "tempted" to send Urals oil to refineries in Asia, which would free up Arab Light oil for Europe, according to research firm Kpler. This will be a mutually beneficial exchange of two major market players.
The most likely deliveries are also to Indonesia, Pakistan and Sri Lanka, as well as to Brazil and South Africa. Even according to skeptics from Rystad Energy, Russia will be able to redirect more than 75% of the "blocked" oil volume with a guarantee.
But in any case, no matter how much oil and oil products Russia manages to sell to buyers from non-EU countries, there is already a systemic failure in world oil flows due to Western sanctions.
- the expert summed up.