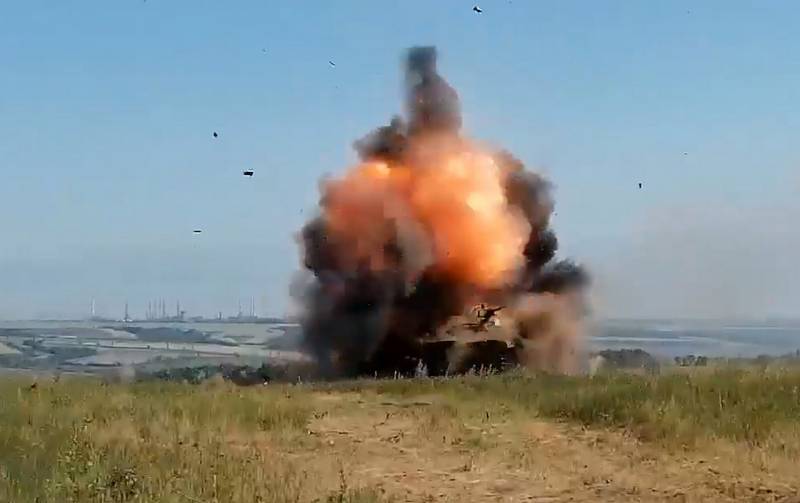 Once again, the T-72B3 main battle tank of the allied forces involved in the Russian special military operation in Ukraine demonstrated the magnificent fortress of Soviet armor.
As follows from the latest photo and video materials that appeared on social networks (including in the West), the tank of one of the units participating in the SVO successfully withstood a direct hit by a rocket fired from (presumably) the Konkurs or Fagot anti-tank systems ( ATGM 9M113 or 9M111). In addition, before and after the ATGM attack, unsuccessful attempts to hit the same tank with an RPG grenade were recorded, both of which flew past the target.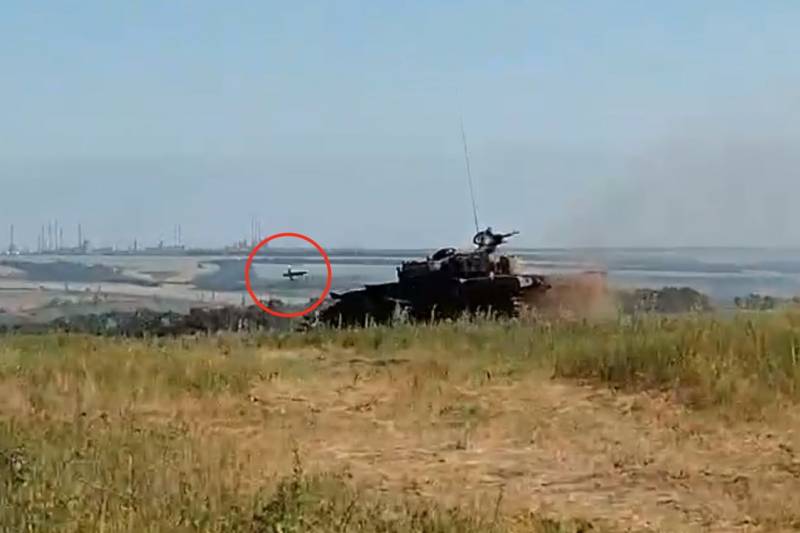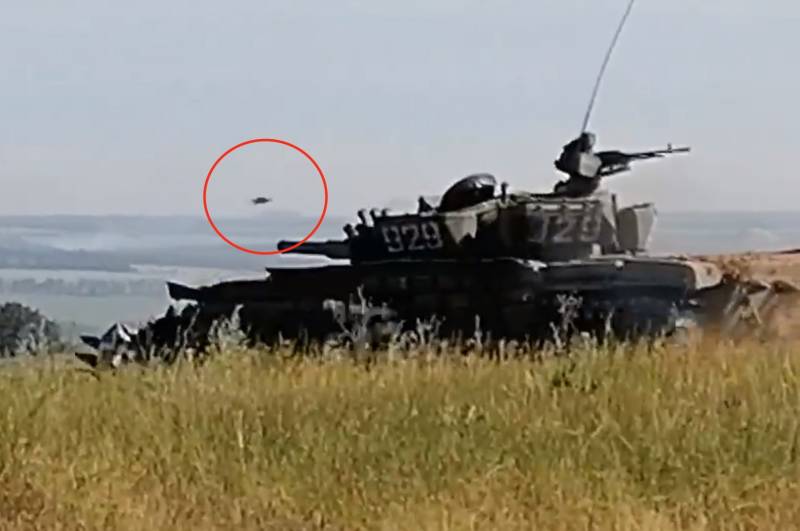 Most importantly, the T-72, which came under fire from enemy anti-tank weapons, received only relatively minor damage due to the operation of active armor protection, the crew survived, and the combat vehicle itself, turning on the reverse gear, was able to safely leave the line of fire.
We are accustomed to watching videos of catastrophic kills by the Ukrainians and assume that every tank hit by ATGMs, NLAWs, Javelins, etc. burns up in a fireball, when in reality we see only isolated successes. For every Russian tank that was destroyed, there are likely a few others that were hit and survived, but we just don't get to see videos like this being posted because few people want to show off their failures.
- writes one of the Western viewers of this video on Reddit.
Indeed, in the supposedly "free" mass media of the West, as a result of their long "peacekeeping wars", blocking of "politically undesirable" content has been skillfully established. Therefore, it is unlikely that local residents could see how the T-72 tanks of the RF Armed Forces, units of the DPR and LPR repeatedly demonstrated amazing survivability. Previously, they have more than once withstood blows from even such vaunted anti-tank missiles as the American Javelin and British NLAW, as well as numerous hits from several RPG grenades in a row.