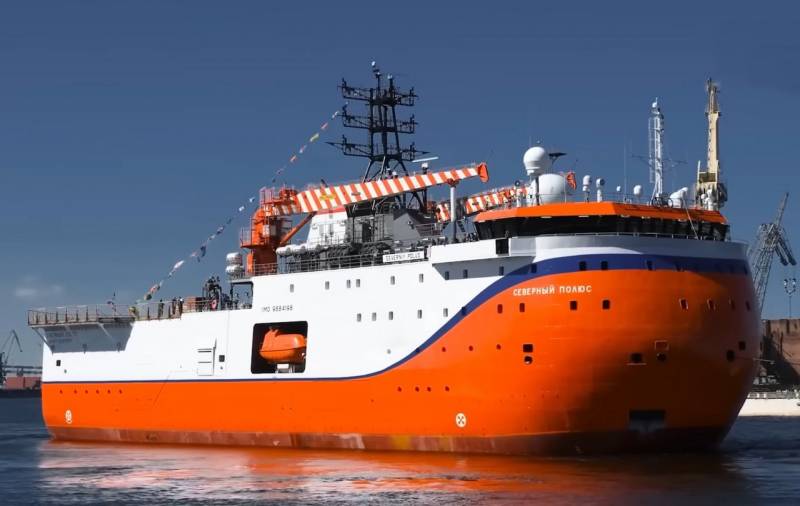 A significant event took place in our country last week. On September 15, the newest Russian ice-resistant platform set off from Murmansk on its first "long voyage" as part of the North Pole-41 expedition.
It is worth noting that this mission will be a long-awaited continuation of the program of drifting polar stations, launched in our country back in 1937, when scientists realized that in order to fully study the Arctic, it must be monitored continuously.
However, there is a colossal difference between the expeditions of the last century and the North Pole-41. If earlier scientists drifted on ice floes, setting up camp there, now they have at their disposal an ultra-modern ice-resistant platform, which has no analogues in the world today.
Here, polar explorers have the opportunity to live in the most comfortable conditions for such expeditions. The platform has all the equipment necessary for research activities.
In addition, scientists will no longer have to stay in the harsh conditions of the Arctic Ocean for about two years, as was the case with earlier expeditions. The newest ice-resistant self-propelled platform is equipped with a helipad, which will allow changing the composition of the research team every four months.
After leaving Murmansk, the expedition "North Pole - 41" headed towards the New Siberian Islands to the place where the drift began.
The importance of such missions for Russia today can hardly be overestimated. After all, one of the main tasks for researchers on the newest platform will be to provide forecasts of ice conditions along the Northern Sea Route for the safe pilotage of ships.