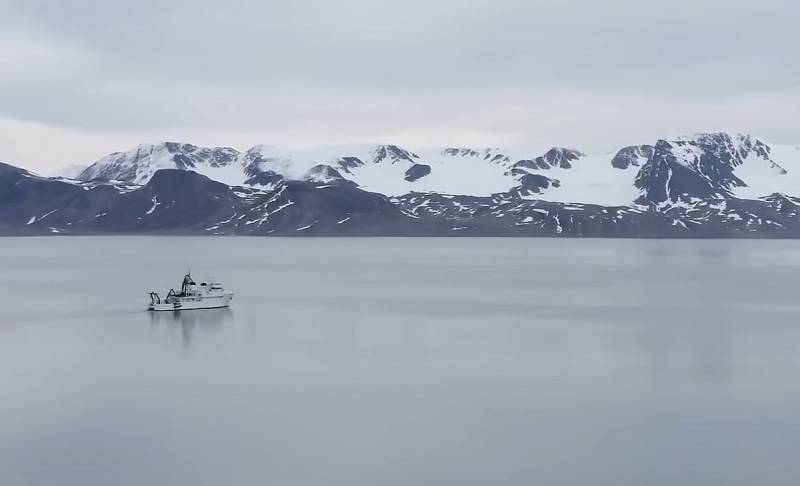 By the end of this year, two more reconnaissance vessels of the new project 03182r will be laid down at the Zelenodolsk shipbuilding plant.
Recall that the first two such ships are already under construction, and in total it is planned to supply 12 ships of this project to the Russian Navy.
There is practically no information about the above-mentioned scouts in open sources. However, something is still known.
Let's start with the fact that the secret reconnaissance vessel of project 03182r was created on the basis of a small sea tanker of project 03182 with the code "Arctic Platform". The latter has the fourth ice class, which allows the vessel to sail with ice up to 1 meter thick.
The length of the ship is 75 meters, the width is 15,4 meters, and the displacement is 3,5 thousand tons. The cruising range of the Arctic Platform is 1,5 thousand nautical miles, and autonomy is 30 days.
Regarding the new vessels of project 03182r, information about their reconnaissance functions is hidden. It is only known that this vessel, like its predecessor, is capable of taking on board Ka-27 class helicopters and UAVs.
At the same time, despite the fact that we are talking about a "scout", the ship is officially called a research ship and, as stated, is designed to carry out complex oceanographic studies of the world's oceans and the shelf zone.
Apparently, it is no coincidence that the first two ships of project 03182r will be transferred to the Northern Fleet, where they will ensure the operation of nuclear submarines in Arctic waters, and also, probably, study underwater communication lines, without which the global Internet cannot function.