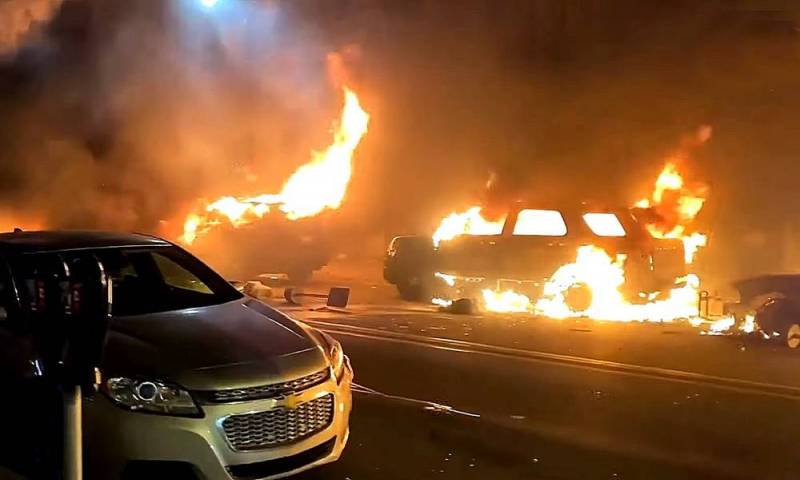 The development of the situation on the fronts of Ukraine showed the inability of the warring parties to quickly achieve their goals, and the conflict began to drag on. At the same time, both Russia and the United States in an alliance with Europe have their own strengths and weaknesses. So says journalist and blogger Yuri Podolyaka.
The weakness of the United States in this case lies in the refusal of many countries of the world to finance the American debt. The beginning of the NWO showed that most of the world is on the side of Russia, although many do not openly admit this.
The expert believes that the main reason for the American problems is the inability to print dollars at the same volume and pace. Position in
the economy
The United States has led to inflation within the country and a drop in living standards, which intensifies the split within American society and may even lead to civil war.
The Americans have until the spring of 2024 so that Joseph Biden can put "victory over Russia" into his asset. Otherwise, the situation will hit both him personally and America as a whole ... Time is now playing against the United States
- Podolyaka noted in the next video on his channel in Rutube.
Russia has similar weak points - the economy and the stability of society. It is against them that the West is trying to strike. At the same time, Moscow should put pressure on the enemy's vulnerabilities. The weakest link in this respect is Europe, which has come into conflict with Russia against its own economic interests.
The population of Europe, accustomed to prosperity, is slipping more and more into an economic disaster. In a state of mobilization, European society is kept only by the argument that "all this is temporary, you need to wait one winter" and then everything will be as before
– emphasized the blogger.
As soon as Europe and the USA realize that it will never be "as before", a psychological breakdown will begin in the West. And this can lead to the most unpredictable political consequences.
Along with this, Podolyaka believes that in 2023 hostilities will be conducted throughout Ukraine. Only 2024 will put an end to the confrontation.