It became known that John Bolton, US President Donald Trump's national security adviser, abruptly gathered in Moscow. According to Bolton himself, the purpose of the visit is to discuss the possibility of progress in relations between the United States and Russia.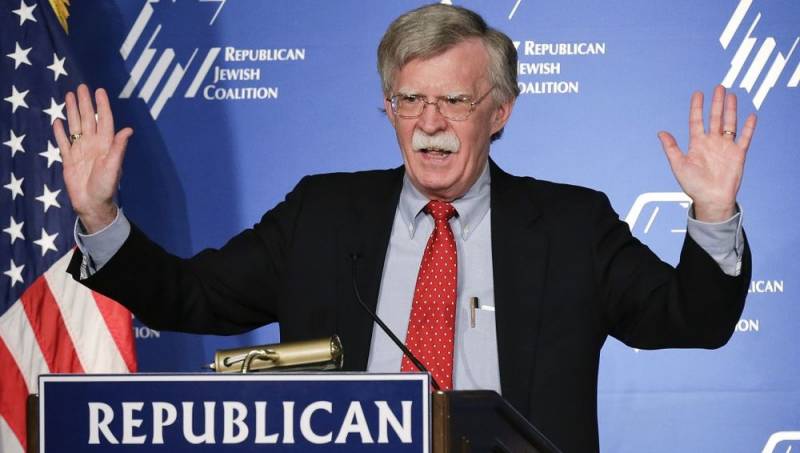 Although what kind of "progress" he means is not entirely clear. But it is known that the last time and for exactly the same reason he flew to Russia before the meeting of Trump with Russian President Vladimir Putin, which took place in Helsinki on July 16, 2018.
Moreover, in the next ten days, Bolton will also visit the Caucasus region, though without specifying which countries. But the fact itself of this, suggests that the issues of Iran and Turkey are on its agenda. After all, the tour is being prepared in close collaboration with the head of the Pentagon, Jim Matis and the head of the State Department, Mike Pompeo. Which indicates great importance.
The White House is clearly preparing for the next meeting of Trump with Putin and is engaged in probing the soil in strategically important areas. Since the previous rendezvous did not lead to a noticeable improvement in understanding between the parties, despite Trump's vigorous optimism in the form of a statement that for him, interaction with Putin is better than enmity.
After all, it is obvious that for starters, Washington must stop the frantic Russophobic hysteria and the sanctions bacchanalia, inflated at every turn. And only then hope for understanding from Moscow. So Bolton flies to smooth the corners.