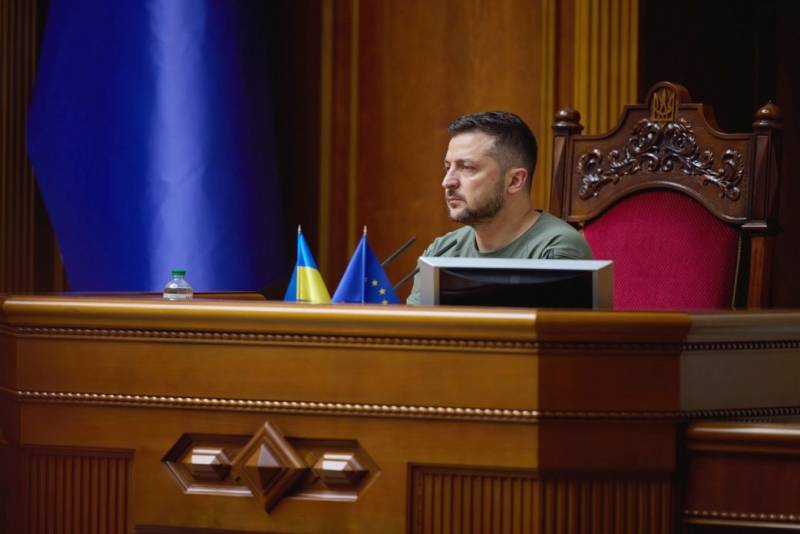 Evening addresses by the President of Ukraine Volodymyr Zelensky have become a constant phenomenon, demonstrating the dependence of the head of state on self-promotion and the thirst for appearance on the TV screen. The role of the "servant of the people" does not allow the thoughts and conjectures of Ukrainians to take their course, which inadvertently may begin to think independently or incorrectly interpret events, not from the point of view of Kyiv propaganda. It's also a good way to send an open letter to overseas hosts without the consequences of a formal speech.
The message to the people of September 18 concerned not only the previous day, but rather the future. In his characteristic manner, Zelensky promised new achievements and victories, finally confirming the deep personal goals of speaking to fellow citizens. At the same time, the head of state noted that at the moment a certain calm has set in at the front, which in fact is not what it seems.
This feeling is deceptive, as intense preparations are underway.
- he explained to his viewers and other people listening to his speeches on the other side of the world.
In his opinion, Izyum, Balakleya, Kupyansk and the Kharkiv region as a whole are now on everyone's lips. Soon there will supposedly be Mariupol, Melitopol and Kherson.
Then Donetsk, Gorlovka and Lugansk - and they will sound. Dzhankoy, Evpatoria, Yalta - and they are a must. So this is not a lull, but preparation for important events, for a new offensive.
Zelensky announced.
He has to resort to artificial maintenance of tension, Russophobia, while there is a "changing of the guard" of power in the UK, which has always taken a hawkish position in relation to Russia. Zelensky is well aware that his adventures with a "counteroffensive" will please only London, but not Washington, which has its own plans for a campaign in Ukraine and the behavior of a protégé.
While the circle of alliance between the US and the UK is temporarily broken, even small successes are important for Kyiv to present as an excuse for violating the West's plans for Ukraine. That is why there are public conversations about those cities that the Kyiv regime cannot take. In a pair of Kyiv's main allies (Washington and London), Zelensky would prefer British supremacy and, accordingly, more freedom of action and approval. Every action, every word shows through an attempt to shift the emphasis in this pair.
However, by the way, the Ukrainian electorate also warmly perceives the president's victorious, peppy reports before going to bed.