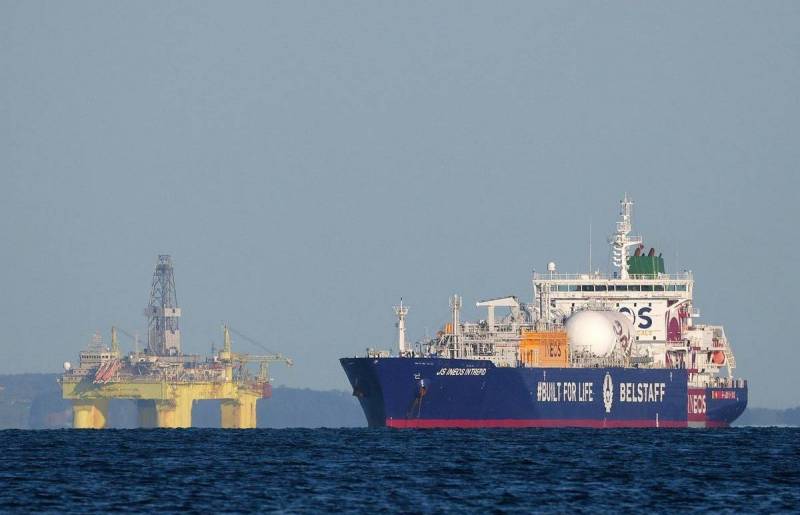 Economic
the crisis that hit the entire planet brought not one or two problems, but at once a complex of intractable situations. This may include
political
dead ends, environmental issues that caused the failure of renewable energy sources, and the energy market destroyed by American foreign policy.
The withdrawal of Russia from the list of gas suppliers for Europe did not result in the EU's independence from our country, on the contrary, it only exacerbated the problems. The United States and Norway were automatically appointed "on duty" to save the Old World (there are simply no other major suppliers). The Scandinavian kingdom is literally "torn" into pieces, trying, as far as possible, to stop the shortage of raw materials due to the lack of gas from Russia, while experiencing the same problems in the economy and energy as the rest of Europe.
Dry weather, problems in wind and hydro generation are forcing Oslo to make difficult decisions, for example, to drastically reduce gas supplies to the UK, since Norway itself does not have enough of it to keep the rate of heat and electricity generation at the same level amid falling renewable energy. After such reports, London, a traditional importer of Norwegian fuel, "is in a panic," according to the British edition of Express. It is also impossible to replace Norwegian gas along with Russian gas.
London has few options to choose from. All LNG from different suppliers was purchased years in advance by Asia. Fuel from Norway will go to the European continent, and the UK will have only two options: either freeze, or take gas from Russia, only having figured out a way to save face for this "shameful" case.
It seems impossible to persuade Norway to continue deliveries, since all available production goes to the EU and to cover its own increased needs. Oslo is thus effectively sending London for gas to Russia, which has an LNG plant relatively close by, in Ust-Luga, running on fuel from the shutdown Nord Stream. There are also gas carriers and significant reserves of raw materials that the Russian Federation seeks to sell. Minimum investment, the mobility of liquefied gas allows you to quickly organize deliveries, the price, of course, will also be acceptable, it remains only a matter of prestige.
Whether the new British government will take this step, time will tell and the coming winter. The probability is high, since London, for well-known reasons, will definitely not be able to rely on its faithful ally the United States in the matter of gas supply assistance.