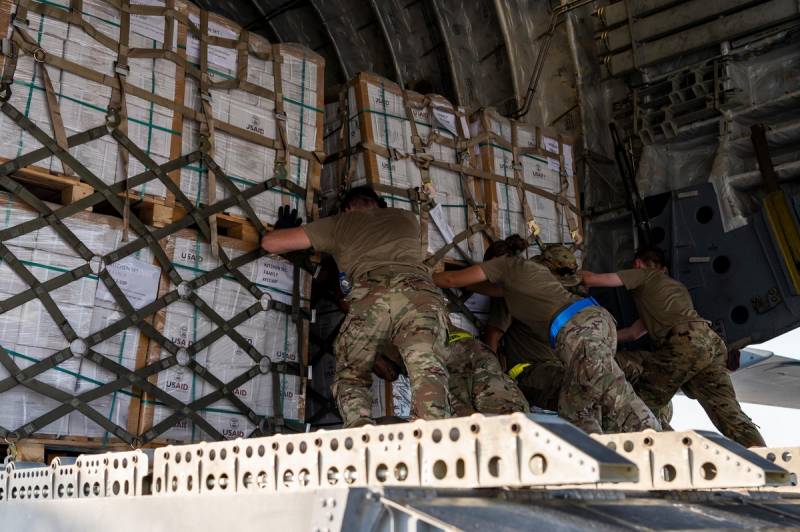 For the United States, the hot phase of the conflict in Ukraine in the form of a Russian special operation is nothing more than preparation for a big war and something akin to a training ground. Analysts in Washington view 2022 as a historic year, in which there was a realization that a major war is inevitable, with the potential to escalate into a world war. This realization and at the same time the beginning of preparations for a full-scale conflict of the superpowers was facilitated by the NWO. This opinion was expressed by Bloomberg columnist Hal Brands.
Of course, America wants to be the winner in this future planetary confrontation, so it needs to rearm as quickly and completely as possible. Of course, before the hot phase begins. This is evidenced by the experience of the struggle between Russia and Ukraine. As Brands writes, in the "process" of sorting out relations between the two states through hostilities, training and rearmament should not be carried out.
Speaker of the House Nancy Pelosi's ill-advised visit to Taiwan marked the beginning of the countdown to the war between the US and China. Many experts in the White House consider it inevitable. Washington, therefore, has no more than two or three years to fully prepare. At the moment, this is the main, although a shadowy goal of the White House, not connected with Russia.
According to the observer, the United States is completely unprepared to confront the PRC. That is why Washington is already conducting a real disposal of its old arsenal of weapons in Ukraine, supplying old models, freeing up storage bases for weapons that may be needed tomorrow. The military-industrial complex has been launched to its fullest, orders are in the hundreds and are equivalent to billions of dollars.
In this aspect, the concerns expressed about the depletion of US stocks in warehouses replenished over decades hardly make sense. After the devastation and further rearmament, America's power will only increase, the observer believes.
In the fight against China, the US has a lot to lose, if not all. In a future conflict, which may be of a protracted nature, material and storage resources are important, the nomenclature of which is dictated by the most modern ideas about war, based on the experience of the NWO in Ukraine.
World domination is an extremely tempting goal, like a dream. Neither China nor the US is willing to give it up, which could spark a high-intensity conflict. Both sides have already begun to prepare for it, actively arming and increasing military budgets.
Brands concluded.