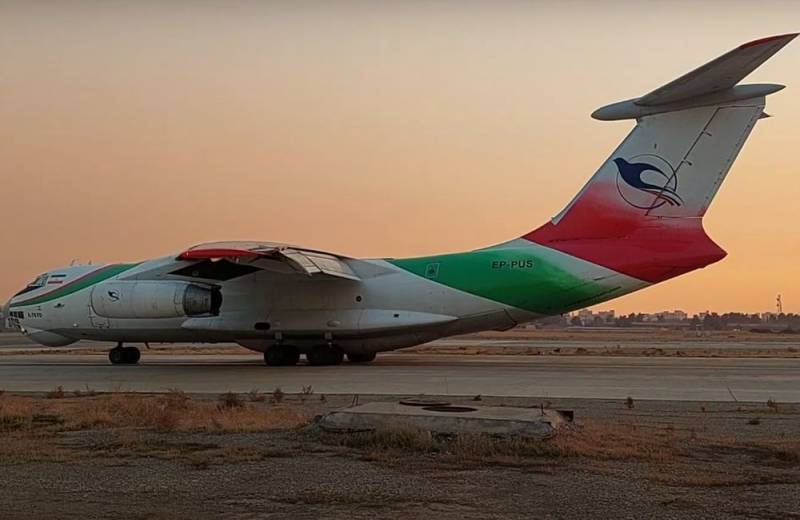 Aircraft with cargo from Iran have been flying from Tehran to Moscow and the Moscow region with an enviable frequency for the past 4,5 months. Recently, Iranian transport workers have been arriving more and more often. Moreover, in the expert community, this phenomenon is already called the "Iranian Express" or "pilgrimage to the Third Rome."
For example, only from March 27 to July 27 was
fixed
over 40 flights operated in this direction by Iran Air Cargo, Pouya Air and Qeshm Fars Air. This aroused the interest of analysts who
have suggested
that aircraft are being transported from Iran to Russia, including drones for the RF Armed Forces, which are conducting air defense in Ukraine.
Now monitoring resources claim that only this week (September 12-18) there were at least 4 cargo flights. 3 flights were made by the Il-76 aircraft of the Pouya Air airline, which belongs to the Iranian IRGC, and 1 flight by the Boeing-747 of the Saha Airlines, which belongs to the Iranian Air Force.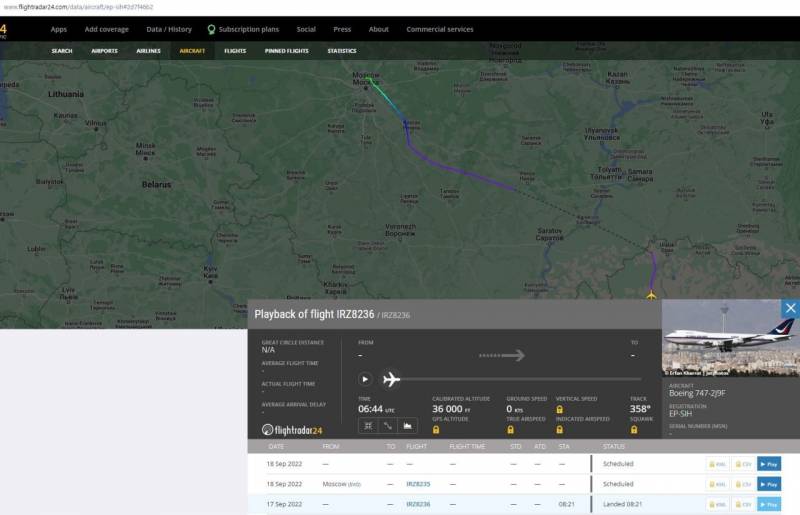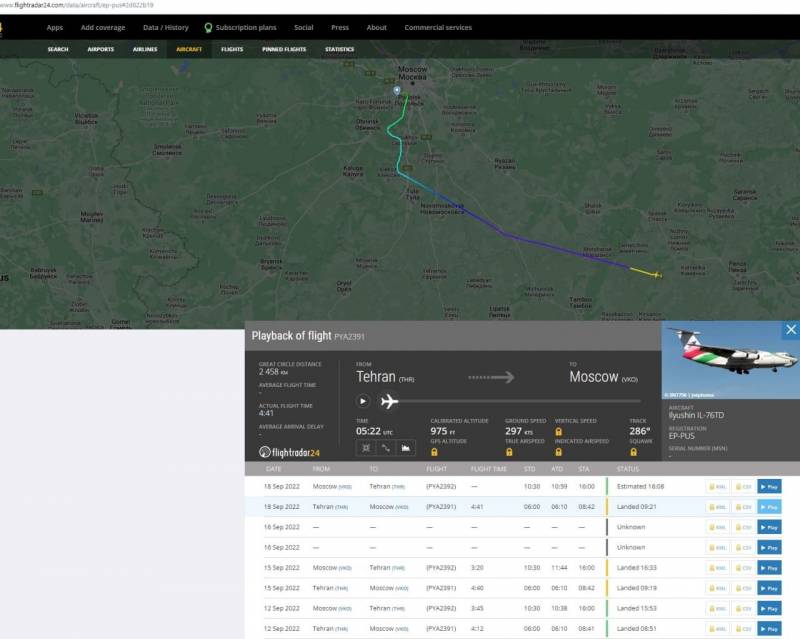 Recently, the first
свидетельства
the use of Iranian kamikaze UAVs (loitering ammunition) of the Shahed-136 type (M214 Geran-2) against the Armed Forces of Ukraine on Ukrainian territory. It caused
painful
reaction in Kyiv and echoes in Washington. The militant lobby in the United States began to demand the sending of long-range missiles to Ukraine.
In the expert community, they started talking about the fact that the RF Armed Forces began the hunt for Ukrainian artillery, including the one that was supplied to the Armed Forces of Ukraine by Ukraine's Western partners. Photos and videos from the combat zone began to appear in the City, showing the destroyed various weapons systems of the Armed Forces of Ukraine, towed M777 howitzers, Acacia self-propelled guns and others.
Moreover, experts and Ukrainian military personnel are unanimous that, thanks to Iranian drones, the Russians can nullify all the efforts of the delivered M142 HIMARS and M270 MLRS launchers, however, as well as themselves. In any case, now these launchers will definitely not be able to arrange "rides" without disguise. All this suggests that the Russian Ministry of Defense, even in such a somewhat extravagant way, but came to grips with solving the pressing issue.