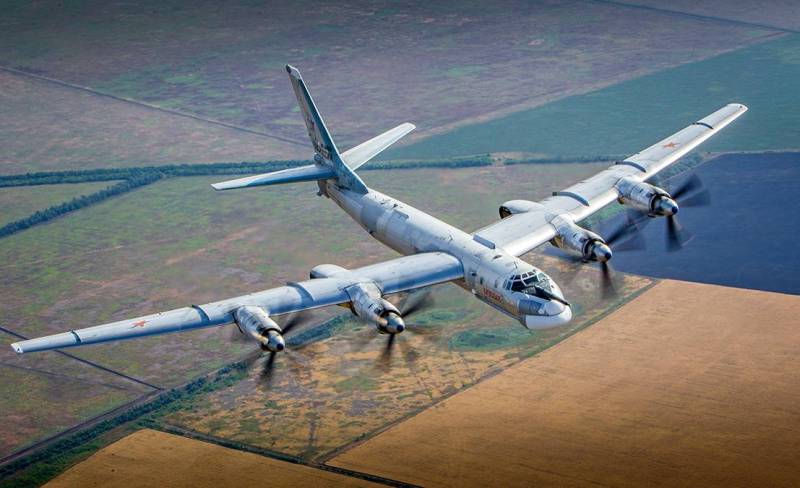 In the process of conducting a Russian special operation on Ukrainian territory, video evidence from eyewitnesses of certain events periodically appears. The network published footage of the appearance in the airspace of the Kherson region of a pair of strategic bombers-missile carriers Tu-95MS of the Long-Range Aviation of the Russian Aerospace Forces.
The voice-over said that the location of the shooting, which was conducted on September 16, is the city of Kherson. It is shown how two "strategists" fly in the sky, the noise from their engines and the condensation (contrail) traces behind them are difficult to confuse. Why they appeared in the area where the layered Ukrainian air defense works and there is a high risk is still unclear. It is also possible that the very mention of filming a video in Kherson may be a hoax, i.e. it could have been made elsewhere, and the voice-over could have named any other city, even New York.
Please note that the author did not show the surroundings as a sign of proof of his presence in the indicated area. At the same time, it is known that on September 16, the Russian Ministry of Defense announced the planned flights of the Tu-95MS and Tu-22M3 supersonic missile-carrying bombers in the aviation regiments of the Far Eastern aviation unit of the DA of the Russian Aerospace Forces in the Amur and Irkutsk regions. The department posted the corresponding video.