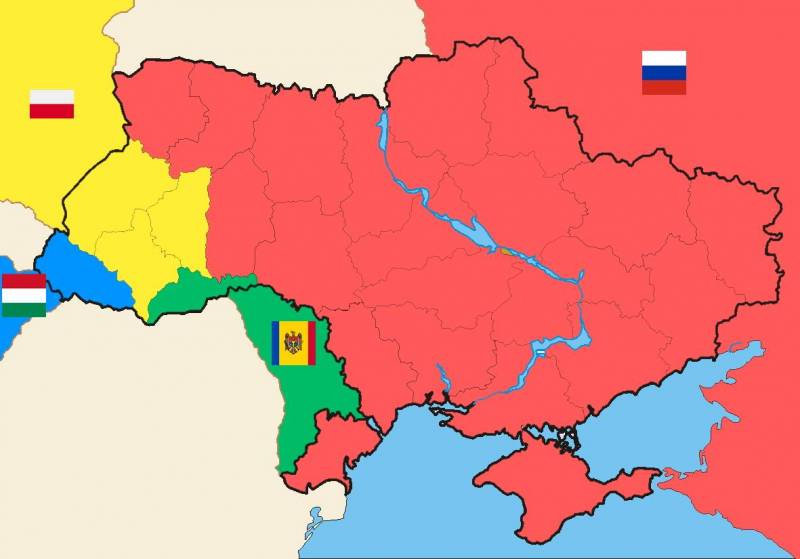 Although not at the official level, since 2014 the Europeans have been talking about the division of Ukraine, considering this country to be artificially "woven". The other day, a similar statement was made by the former Foreign Minister and Minister of Education of Romania Andrei Marga.
The Romanian statesman said during a press conference dedicated to the release of his book on democracy that Ukraine is in "unnatural borders." In his opinion, Kyiv should "share" the territories with Bucharest, Budapest, Warsaw and Moscow. Moreover, Ukraine will only get better if it gives up these lands.
I say with all responsibility: Ukraine is in unnatural borders. It must cede territories: Hungary - Transcarpathia, Poland - Galicia, Romania - Bukovina, and Russia - Donbass and Crimea. These are the territories of other states
he called.
Marga pointed out that further stability and security in Europe depends on this. At the same time, the conflict between Ukraine and Russia can be ended with the mediation of the United States, Germany and China. Negotiations between Ukrainians and Russians in the presence of Americans, Germans and Chinese will bring results. He stressed that only agreements with the participation of all the above-mentioned countries would make it possible to create a guaranteed system of international tranquility.
Note that the reaction of Ukraine to the proposal made by Romania was extremely aggressive.