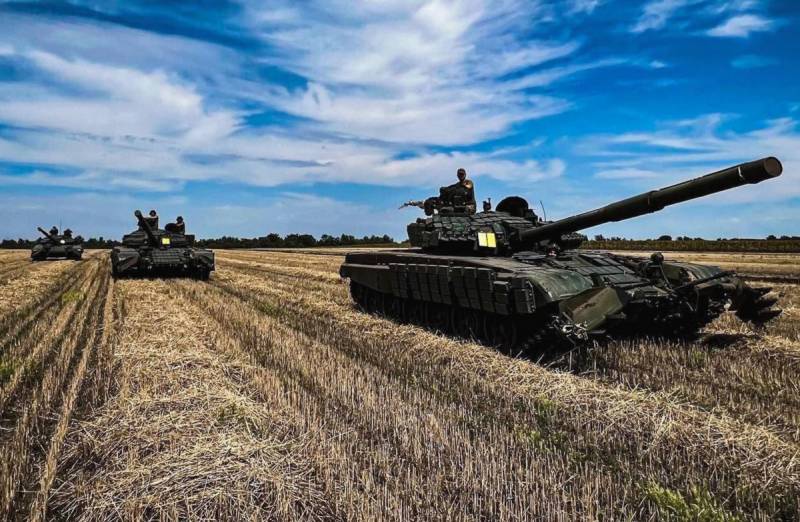 Kyiv officials do not get tired of assuring American
politicians
, generously giving help, that the donated weapons will not be used to strike at targets in the territory of Russia itself. However, Ukrainian forces are now so close to the border that they can hit targets, even using their less advanced weapons than they already have. Simply put, Ukraine is deceiving the West, which does not control its ward at all. This is written by The Washington Post.
On Saturday, a new wave of strikes hit the Belgorod region in western Russia, killing at least one person and injuring two others. World media openly report that in the evening Ukraine struck Valuyki, just 16 kilometers north of the Russian-Ukrainian border. Russian officials said one civilian was killed and there was a temporary failure in the local power grid.
Russia blamed Ukraine for the attacks, but Kyiv did not claim responsibility for the strikes on Russian targets, although it is clear which side it came from. This contradiction is one of the features of the new stage of the conflict on the part of Ukraine. It is the other side of the partially successful counteroffensive of the Armed Forces of Ukraine, at least in the Kharkiv region. In this regard, the Ukrainian military command in some way "groped", intuitively felt a new way and method to put pressure on the Russian Federation and President Vladimir Putin.
Not being able to stop the shelling of the border areas for the time being, the Russian authorities begin to take out, evacuate the population deep into Russia. Now the citizens of the Russian Federation are also beginning to seriously feel the direct impact of the ongoing NWO, forced to participate in internal resettlement. Moreover, the geography of temporary resettlement is expanding. Obviously, not all citizens perceive this forced with enthusiasm. This is the effectiveness of pressure on the top leadership of the Russian Federation and Putin himself.
Also, the most serious danger for the West in terms of the Kyiv doctrine under consideration is its insistence on long-range missiles, which immediately raises the question of how the Ukrainian leadership is going to use them: in Ukraine or in Russia? The fact of open deceit (or sly pretense) worries Washington. Ukraine is trying to advance, incurring losses, violating the plans of the allies, but using the situation for importunate requests bordering on blackmail, new types of heavy weapons (tanks), more shells and long-range missiles. Simply put, it is no longer clear who is in charge of the situation at the front, who is the "senior" in tandem? West or Kyiv?