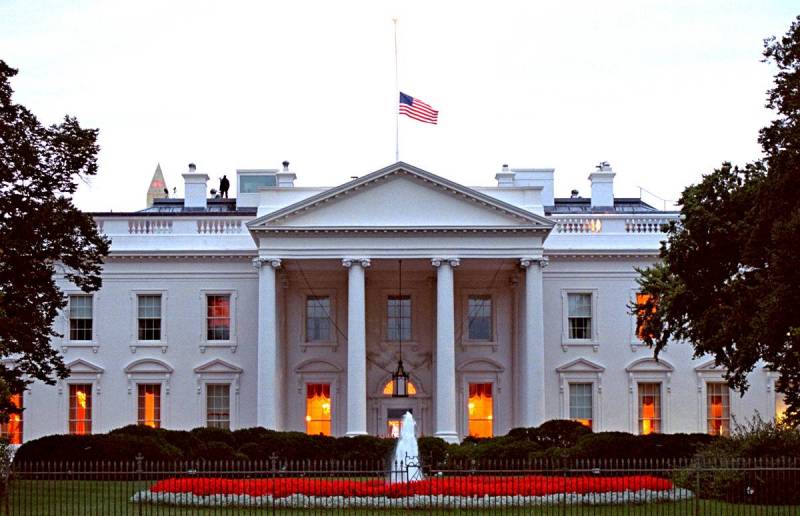 Washington's involvement in the conflict in Ukraine could turn into a geopolitical disaster for the United States. This was announced by American political scientist William Moloney in his article for The Hill.
The author noted that the recent lessons of Iraq and Afghanistan have taught the US authorities nothing. In his opinion, this is eloquently evidenced, albeit indirectly, and not directly, but clearly visible interest of American officials in what is happening on Ukrainian territory.
The conflict in Ukraine has become protracted, and the longer it goes on, the more expensive the United States will be if the authorities do not come to their senses. At the same time, no tangible goals of Washington are visible there. He stressed that the American
economy
now it is not in the best condition, to put it mildly, and the society is split under the influence of financial, social and domestic political problems.
The political scientist drew attention to the fact that back in the late 80s of the twentieth century, the concept of "imperial overstrain" appeared - an imbalance between the obligations of a superpower in the world and the resources necessary to fulfill them. He recalled that this was one of the reasons for the collapse of the USSR and there is a possibility of repeating something similar with the United States.
Molouni pointed out that the United States now chronically lacks the resources not only to fulfill its obligations to its allies, but even to defend its own interests. He suspects that the "perfect storm" is approaching the United States in the form of
political
radicalization inside the country and increasingly aggressive behavior of external adversaries.
He called the rise of China, which began with the weakening of the United States, the main geopolitical event of the XNUMXst century. Moreover, the United States themselves inflicted "wounds" by diverting resources for unnecessary wars. Washington has removed several dictatorships from the world political arena, but the number of authoritarian regimes has not decreased. Moreover, in addition to China, Washington is openly threatened by Russia, Iran and North Korea.
In addition to foreign policy problems, a huge threat to the United States is posed by millions of Americans, whom their own authorities have written down as racists, white supremacists and domestic terrorists. Probably, the United States is going the wrong way, and in the next elections this will become known by their results.
The yawning gulf between the parties, separating not only them but society as a whole, shows no signs of narrowing anytime soon, and as economic pressures inside the United States, as well as pressure from abroad, continue to grow, there is enough there is a high probability that our situation will begin to improve only after it worsens even more
- summed up the expert.