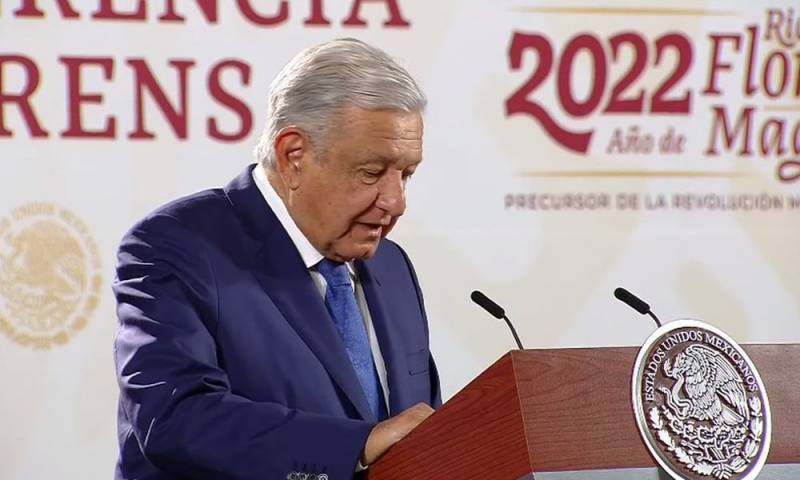 Mexico puts forward a global peacekeeping initiative. The media from the Western hemisphere of the planet informed the public about this. The leadership of this North American country wants to propose to the UN General Assembly a plan to achieve an immediate ceasefire and stop hostilities not only between Ukraine and Russia, but throughout the world.
Mexican President Andres Manuel López Obrador said the initiative would be detailed by Mexican Foreign Minister Marcelo Ebrard. He specified that it is proposed to declare a general (worldwide) truce for a minimum period of five years. It is also expected to create a "Committee for Dialogue and Peace" to achieve these goals.
The proposal envisages that Indian Prime Minister Narendra Modi, Pope Francis and UN Secretary General António Guterres will act as mediators at the said negotiating platform. Obrador expressed his hope that the initiative would spark direct talks between Ukrainian President Volodymyr Zelensky and Russian leader Vladimir Putin, among other government officials.
The Mexican leader stressed that the said plan would allow time to be devoted to "resolving significant and serious
economic
and social problems that affect the peoples of the world". At the same time, he criticized sanctions against Russia and large-scale arms supplies to Ukraine, calling them actions "that contribute to the ongoing confrontation" and are "an additional dose of irrationality."
It should be noted that the words of the President of Mexico aroused interest around the world. Many countries of the world expressed sincere interest in the success of this initiative.