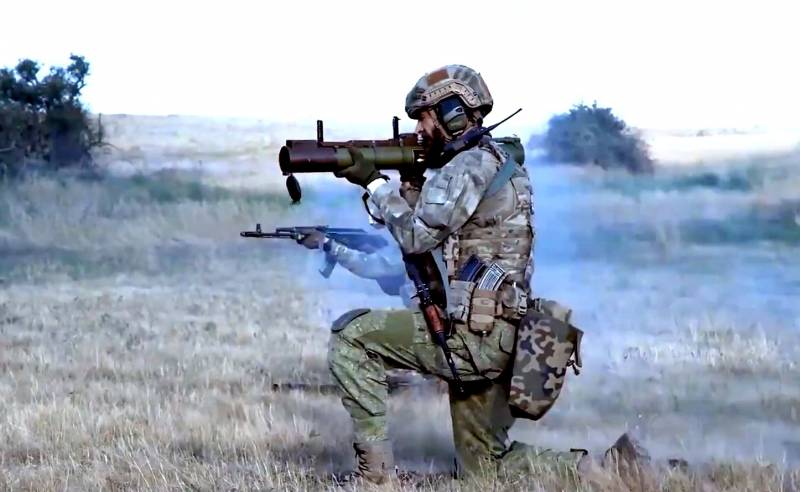 President of Ukraine Volodymyr Zelensky, after ordering a dual counteroffensive earlier this month in the Kherson and Kharkiv regions, went on a deliberate gamble, writes Daniel L. Davis, a former US Army lieutenant colonel who has traveled to war zones four times, writes on the American Internet 1945 edition (19FortyFive).
According to Davis, the course of the Russian military operation in Ukraine, focusing on pushing Ukrainian troops out of the Donbass, generally worked against Zelensky and left no choice but to "force" him to sanction "any attack with a chance of success." Among the main motives that "spur" Zelensky, two are named: Russia's preparation of a "plebiscite" in the territories of Ukraine taken under control and the desire to show the West that "military assistance" from its side is needed and gives at least some effect.
In connection with the latter, it was very significant to demonstrate this to the Western ministers of defense on the eve of their scheduled meeting at the Ramstein airbase. Many in the West have already begun to question whether it makes sense to continue supplying Ukraine with modern weapons, while there has been no evidence of "reclaiming" territory with what Kyiv has already received.
An offensive that failed completely could be disastrous both for Ukraine's leaders personally and for the long-term effort to obtain more and heavier weapons from the West.
Davis notes.
He also recalled his recent findings that "ideally" for Ukraine, in order to create an offensive combat capability, it would be necessary to obtain a significant amount of modern military equipment.
equipment
from the West, and then spend nine months to a year recruiting, shaping and training up to 100 people. In fact, a different strategy was chosen.
Zelenskiy apparently concluded that Ukraine could not hold out for even a year and decided to attempt an offensive under less than ideal conditions… We now know that the Ukrainian leader opted for a multi-pronged attack on two weakly defended zones that would give his troops the best chance of success
writes Davis, and concludes that the West will most likely "have to moderate its enthusiasm for Zelensky's successes," and in general, little fundamentally changed during the course of the conflict.
The tactical gain was also small. Since the meeting of Western defense ministers in Ramstein, headlines in Western newspapers have been trumpeting nearly $3 billion in new aid to Ukraine. However, behind the large dollar figure, it was revealed that the only new combat platforms included in the next "aid" package was one battery (4 guns) of the smallest howitzers with the smallest range in the US arsenal - 105-mm towed guns.