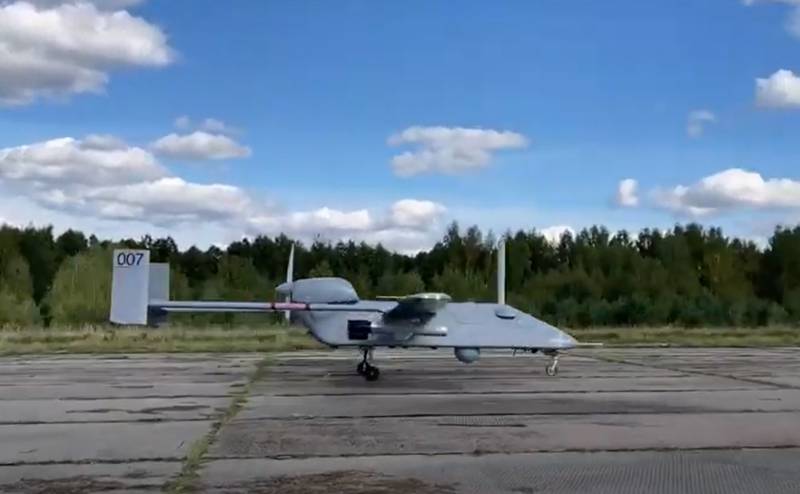 Recently, there has been talk in Russia about the acquisition of unmanned aircraft from foreign states for further use in the zone of the NMD in Ukraine. Answering questions, the head of the Federal Service for Military-Technical Cooperation (FSVTS), Dmitry Shugaev, told media representatives that the topic of UAVs is not a problem for Russia.
We have no problem with drones. We have the best drones
- said the functionary.
Shugaev's words were commented and criticized in his Telegram channel by journalist Andrei Medvedev.
The head of the FSMTC, comrade Shugaev, is certainly right. Russia has no problem with drones, perhaps because they simply don't exist in sufficient numbers. Many UAVs exist in a single copy, and all their functionality is to roam from exhibition to exhibition. So how can they, problems arise, if the item is missing?
– wrote the journalist.
Medvedev noted that he personally has no problems either, for example, with cattle, since he does not breed (cultivate) them.
Well, as for the fact that "we have the best" drones, everything is also right. I just want to clarify - and you, who has it?
He asked.
The journalist suggested that Shugaev's phrase could, of course, be taken out of context or misinterpreted. However, if he said so and he was understood correctly, and everything is correct with the context, then the official probably knows something that is unknown to the rest.
But here I immediately want to see our analogue (better even superior in performance), for example, MQ-9A Reaper
summed up the journalist.