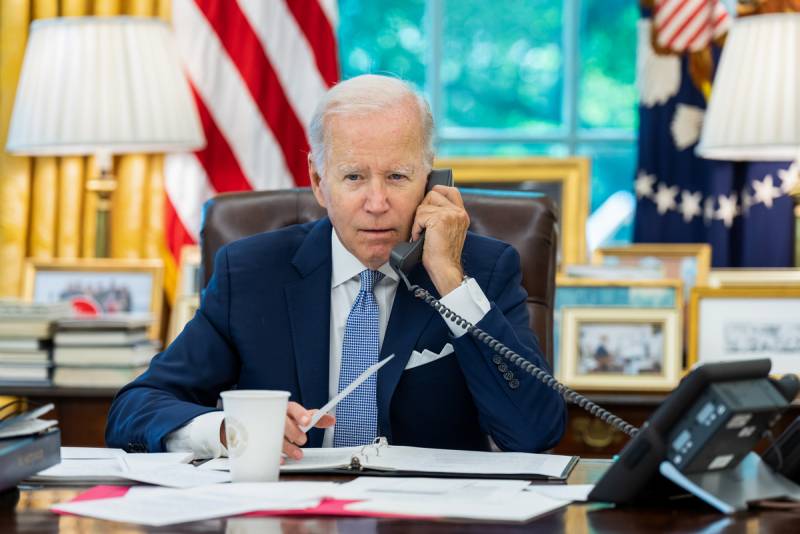 It is not known why Washington is once again reviving the theme of Russia's "retaliation" if it uses nuclear or chemical weapons in Ukraine. This forbidden but effective technique has not been discussed in the Russian Federation itself for a long time, so the White House decided to "refresh" the nomenclature of threats. President Joe Biden, in the announcement of an interview with CBS, spoke about a kind of cryptic response to Moscow in this case, although there are no prerequisites for the use of non-conventional weapons.
Answering a question about US actions in the event that Russia might use tactical nuclear weapons, Biden was able to unequivocally answer only that "there will be consequences." The rest of the head of the White House so veiled that hardly anyone could fully understand his thought.
We'll tell Putin, don't do this, don't. This will greatly change the type of conflict, worse than at any time since the end of World War II. The country will become a pariah like never before. But do you think I'll tell you about the type of consequences? If only I knew for sure. But still I won't say
- Biden left a specific answer in his usual manner of complete "mysteriousness".
Further, the US President launched into some reflections that the consequences would allegedly be commensurate with what would be done and so on. That is, the actual event will determine America's potential response.
However, in this situation, Biden's advanced age has nothing to do with his incoherent speech with threats. The incredibly vague answer stems from the fact that Washington does not even believe in the potential possibility of using tactical nuclear weapons on any target in Ukraine, or even in the theoretical existence of grounds for this. Accordingly, we cannot talk, all the more constructively, about what is not and cannot be.
Biden simply answered a burning question and raised the rating of the future full version of the interview, playing along with his interlocutor. No more.