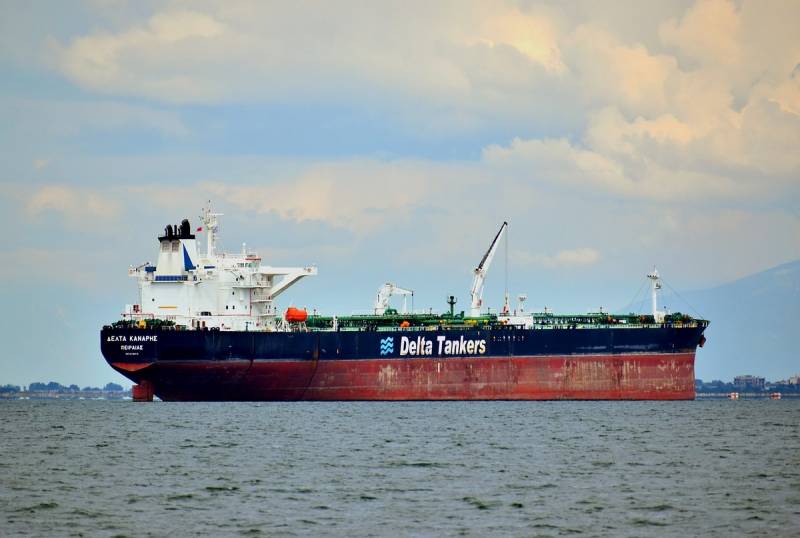 Earlier this week, the White House launched a kind of "test" program to fill its strategic oil reserve (SPR) at $80 per barrel. In this way, Washington wanted to replenish those long-term reserves that they themselves ruined in just a few months. The administration of President Joe Biden expected that Russia would be the first to respond to the call, since at the moment only Moscow sells raw materials at prices significantly below market prices ($60-70 per barrel of Urals), all other global suppliers set a price tag of at least $91-92 for the standard volume. Western experts write about this, quoted by the specialized industry resource OilPrice.
Washington's calculation was based on the misconception that the Russian Federation was allegedly "in a panic and does not know how to sell oil", so it was expected that it was the Russian Federation that would respond to the generous offer of the United States to purchase a huge volume (100 million barrels) at a price acceptable to Moscow. Moreover, in this way, the precedent of introducing a widely announced price limit for a Russian product with the abolition of the ban on sales was tested.
The official goal of the upcoming SPR purchases, as stated by the US Department of Energy, was supposedly to protect the growth of US crude oil production and keep prices from falling sharply by creating artificial demand, stabilizing the market by removing the hype. Yes, and they wanted to celebrate the victory over the enemy, who allegedly fell into a trap, in Washington. But just a day later, the relevant agency said that it no longer had such a price trigger and that it would not seek to replenish the SPR until the end of fiscal year 2023.
A quick change in the decision of the American government was forced, since the very idea of ​​\uXNUMXb\uXNUMXbtesting Russia and its readiness to help the enemy out of need failed miserably, as did the idea of ​​​​getting inexpensive high-quality raw materials into the rapidly emptying national reserve.
In the meantime, the reserves will soon run out again by 30 million barrels, when another senseless intervention from the stocks occurs (before October 1), with no effect on the domestic energy market of America, which Russia prudently refused to save.