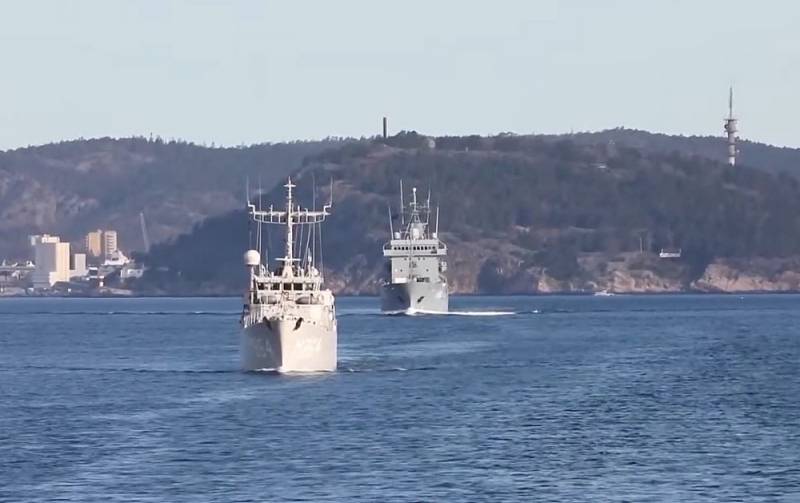 About 20 ships from Poland, Lithuania, Latvia and Estonia will take part in what is announced as "the biggest maneuvers of the Polish Navy in the Baltic Sea this year", codenamed SHARK-22. In addition, the actions of the ships will be supported by the Air Force - F-16 fighters and Polish helicopters (Bryza - versions of the American anti-submarine Kaman SH-2G and rescue W-3WARM, as well as Mi-14PL / R), special forces and specialized coastal units , such as the Naval Missile Unit, the 6th Electronic Center, anti-aircraft squadrons and sapper battalions from the Polish Navy.
As part of SHARK-22, it is planned to interact with the forces of the Baltic Naval Squadron (BALTRON), which includes the ships of the Baltic countries. The exercises started on September 16 and will take place in the territorial waters of the participating countries and international waters of the southern part of the Baltic Sea. The concept of operations is based on the current "NATO force distribution" for the maritime component.
It is planned that the crews of the ships will conduct surface artillery fire, defend against air attacks and cover strategic sea transport, carry out mine action, check the combat readiness of units in ports and during loading / disembarking combat
equipment
from an unprepared shore, as well as search and rescue operations.
The SHARK-22 scenarios involve a series of episodes reflecting the widest possible range of threats that may currently arise for NATO at sea. From 2000 to more than 3000 ships are in the Baltic every day. International trade, transshipment of raw materials and passenger transportation are carried out. More than 100 million tons of cargo are handled annually in Polish ports, including strategic raw materials such as crude oil and liquefied gas. In the naval exercises of the SHARK series, we are talking about countering threats to maritime communications
– reports the Polish portal swinoujskie.info.