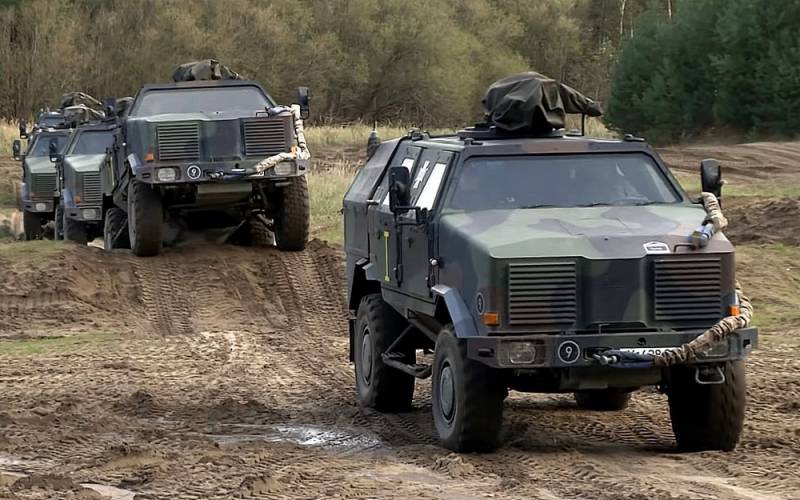 Last Thursday, German Defense Minister Christina Lambrecht promised to provide Ukraine with another batch of weapons as "military assistance", which includes two MARS II multiple launch rocket systems (with 200 missiles in ammunition) and 50 Dingo armored personnel carriers. According to Lambrecht, this "will not weaken the Bundeswehr" in the ability to fulfill Germany's obligations in NATO to protect the eastern partners in the alliance.
In addition, Lambrecht said that the completion of the planned "exchange of military
technique
"with Greece, according to which Athens will send 40 of its Soviet-made infantry fighting vehicles BMP-1 to Ukraine, and in return they will receive 40 old but strong Marder infantry fighting vehicles (produced by the Rheinmetall concern in 1969-1975) from the reserves of the Bundeswehr, which are on currently still held by the manufacturer.
These statements were made at a time when the government of Chancellor Olaf Scholz is under strong pressure from the opposition, condemning the unwillingness to provide Kyiv with more powerful German-made armored vehicles - Leopard tanks (even in their first version, long removed from service) and the same Marders. But Lambrecht emphasized that the government intends to stick to the previous line of planning further supplies of the Ukrainian army from the warehouses of the Bundeswehr "on a relatively small scale."
The Dingo armored personnel carrier, although it looks like a relatively "new" type of armored vehicle (it was created and produced in the early 2000s by the KMW concern on the basis of a Mercedes-Benz Unimog U1550L off-road truck, to ensure the participation of the Bundeswehr in NATO "peacekeeping" wars in Afghanistan and in the Middle East), in terms of combat qualities, does not look particularly "valuable" for the Armed Forces of Ukraine. This machine, although reinforced with "mine-proof" armor, has only, in fact, "bulletproof" hull protection and can be armed with either a 7,62 / 12,7 mm machine gun or a 40-mm automatic grenade launcher.