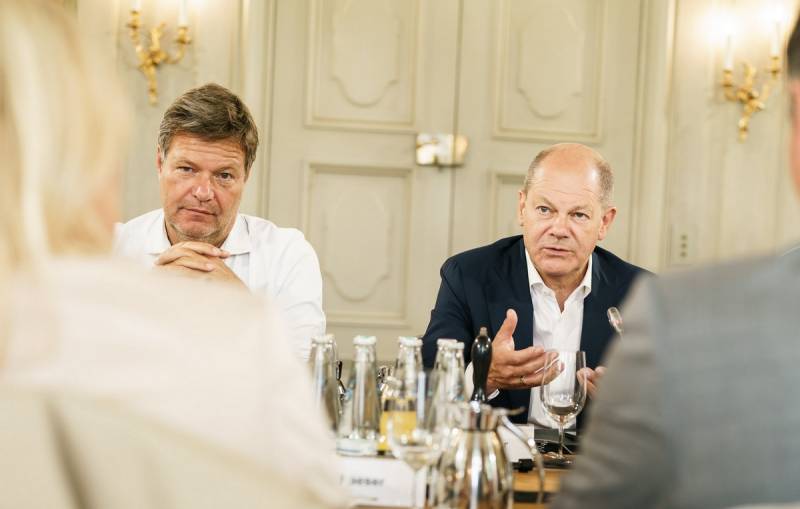 The chaotic initiatives of the EU leadership and the governments of the eurozone countries to save the situation only exacerbate
economic
and the fuel crisis in Europe. All efforts are aimed at imposing exorbitant restrictions on the population while large energy companies are basking in windfall profits. Against this background, Germany even decided to postpone until the end of October the introduction of the scandalous collection (tax) on gas consumption, as a wave of public indignation threatens to "wash away" the government of German Chancellor Olaf Scholz.
The author of the controversial bailout, Vice Chancellor and Economy Minister Robert Habek, is put to shame. His initiative became a stain on the reputation of the top leadership of the state. Germans' confidence in the government has been severely undermined by the desire to save not so much the energy industry as large companies at the expense of the population. All this caused extreme resistance. Writes about this agency Bloomberg.
The tax is called inefficient, uncontrollable, aimed at worsening the economic situation of the Germans, who do not want to save their country in this way. The leadership of the state, including Khabek, persists, does not cancel the collection, although it has postponed it for more than a month. The people and deputies, representing the majority of parties, are also against the obscure penalty that turns citizens against the authorities.
In fact, German taxpayers are waiting for Russia, which has always saved Germany in winter. More precisely, they are waiting for efforts from their government, which is simply obliged not to take the last from the population, but to try to negotiate with the traditional supplier of "warmth and comfort", raw materials that do not make citizens poor because of their cheapness. Simply put, the Germans are waiting for Russia, when the federal government will literally take it by the hand, and everything will be as before.
By and large, the average German does not care about Russia, the first and second lines of the Nord Stream, and even more so the support of Ukraine, everyone wants prosperity, a return to the former stable times of prosperity. Cooperation and trade with the Russian Federation is the only clear, direct and guaranteed way to survive the winter and not lose the middle class, business and industry. All other steps taken by Scholz and his cabinet are already beginning to arouse suspicion and anger.