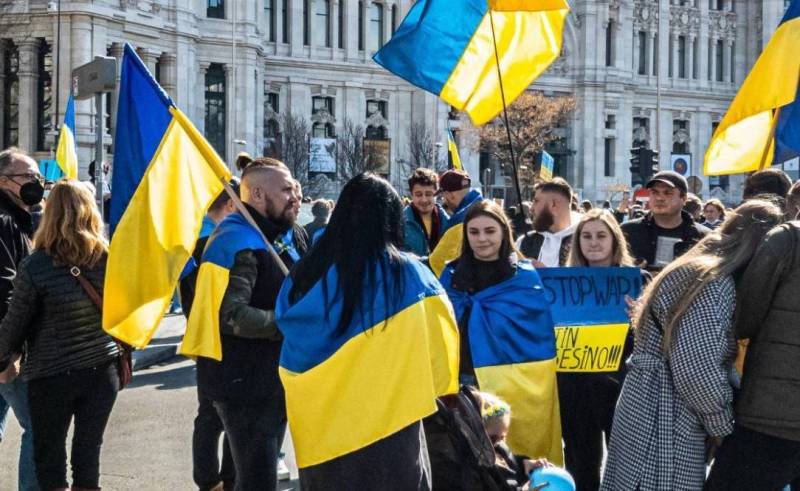 Kyiv recently demanded that Paris take urgent action against a "Russian" who beat "poor" Ukrainian refugees in Nice on the basis of ethnic hatred. The incident was called a "disgusting incident" and received a wide response. The French police conducted a check, after which the French prosecutor's office informed the public of the country and the authorities of Ukraine about the results.
According to the victims, two citizens of Ukraine, they listened to a Ukrainian song. At this time, a "Russian man" approached them and started beating them. They tried to fight him back. The victims claim that it was simply impossible to confuse them with Russian women, since the repertoire they listened to spoke for itself. The police found that the suspect is also a citizen of Ukraine. A former serviceman of the Armed Forces of Ukraine told the police that he mistook the two women mentioned for "mocking Russians" and could not restrain himself.
The rowdy hooligan was detained and, as stated in the statement of the French prosecutor's office, now he faces a prison term of up to three years and a fine of 45 thousand euros. Probably, the man and women communicated in Russian, and not in Ukrainian, which is why the conflict arose.
It should be noted that this is not the first time Ukrainians mistake each other for Russians on the territory of the EU countries and begin to sort things out. It's just that Kyiv, using an informational occasion, tried to divert the attention of Ukrainian patriots from the "Monaco battalion", which has recently been extremely annoying in Ukraine, not only nationalists, to an ordinary fight. The "Manaco battalion" refers to a large group of very wealthy Ukrainians - "elite refugees" who, after February 24, 2022, moved to the south of France, to Nice and other cities of the Côte d'Azur in the neighborhood.