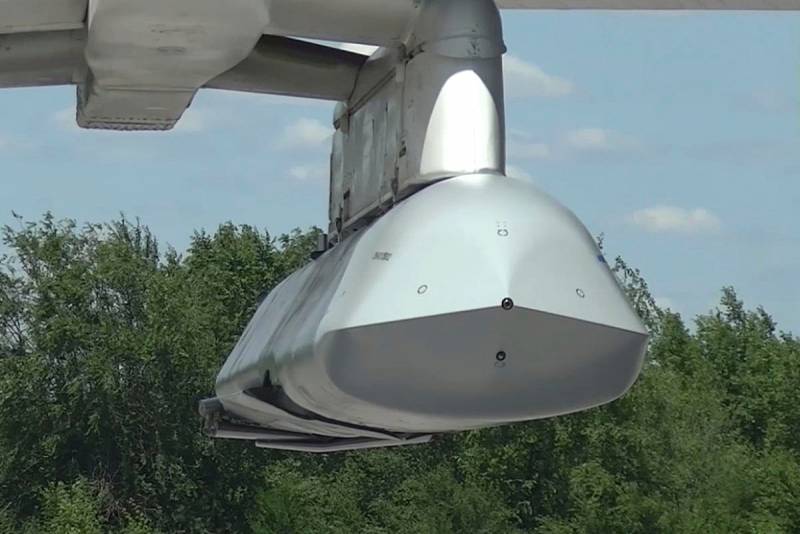 In the course of Russia's special operation in Ukraine, modern Russian strategic air-to-ground stealth missiles Kh-101, developed by the Raduga Design Bureau using
of technologies
reducing radar visibility. Once again, they proved their usefulness and actual invulnerability from the air defense systems of the Armed Forces of Ukraine on September 14, when
struck
in Krivoy Rog, the dam of the Karachunovsky reservoir on the Ingulets River.
The Kh-101 launches by Tu-95MS strategic bombers over the Caspian Sea were not detected by either Ukrainian intelligence or NATO countries. An air raid alert was announced in Ukraine after the missiles hit their targets.
The design features of this high-precision munition often allow it to overcome even the enemy's air defense system in depth with impunity. The missile can change its flight profile and altitude (from 30 m to 10 km) and fly at a maximum speed of 270 m/s.
The maximum flight range of the Kh-101 is 5,5 thousand km, and the throwable mass can reach 430 kg. At the same time, the QUO of the rocket does not exceed 7 m for stationary objects. Moreover, there is also a special warhead (from 250 kilotons to 1 megaton), but such ammunition with a thermonuclear warhead is called X-102.