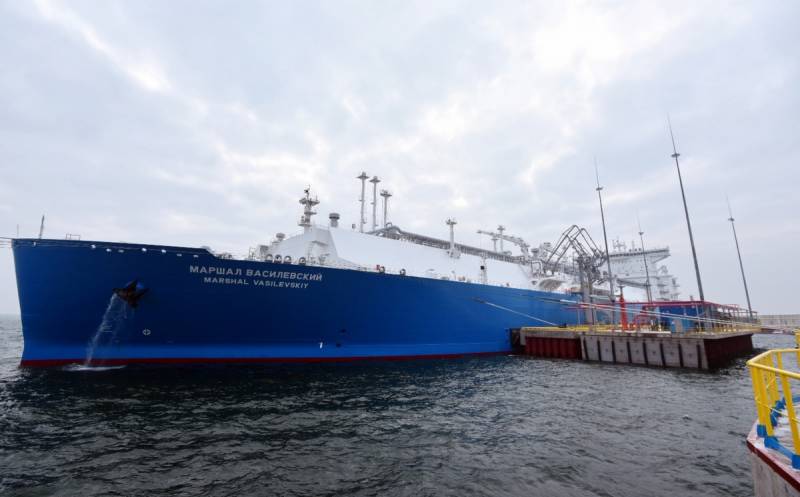 Under the conditions of the forced shutdown of the Nord Stream, Gazprom will reorient its gas flows to other regions of the world. Blue fuel from Russia will be delivered to Asian consumers in liquefied form.
Russian tankers will transport gas from the new Portovaya LNG complex in the Gulf of Finland. So, on September 13, the Pskov tanker completed loading with liquefied gas and is now heading towards the Egyptian port of Said, where the ship will arrive by September 26. Then the ship will proceed further through the Suez Canal. It is likely that India will become one of the main consumers of Russian liquefied gas.
For one flight, Pskov is able to deliver about 100 million cubic meters of gas in the form of LNG.
In addition, the Veliky Novgorod tanker will be involved in LNG transportation, which is planned to be loaded with fuel after the Pskov.
The LNG terminal at Portovaya was launched immediately after the shutdown of Nord Stream. The capacity of the facility is about 1,5 million tons of liquefied gas per year, which will be a good help for Gazprom in the face of reduced gas sales to Europe. At the same time, the Russian corporation does not plan to supply LNG to European customers, since the decrease in the injection of blue fuel through Nord Stream was the result of Western sanctions.