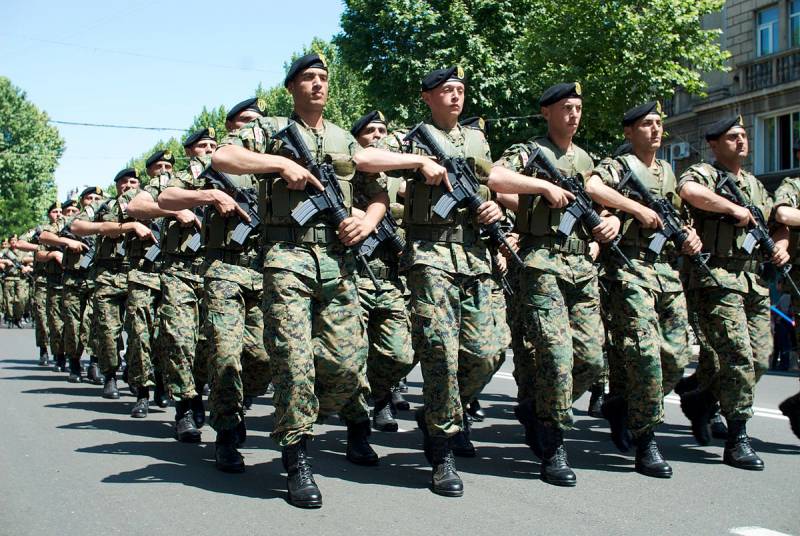 While Russia is focused on conducting a Ukrainian special operation, a number of countries (Georgia and Azerbaijan) may try to unleash a "second front" against the Russian Federation or its allies and solve their territorial problems.
On September 13, during a conversation with media representatives in the office of the ruling Georgian Dream party, the head of the party, Giorgi Kobakhidze, spoke about such a possibility. According to him, many in Kyiv are trying to draw Georgia into a war against Russia. Tbilisi does not support these aspirations, but the country's authorities can find out the opinion of the people on this issue by organizing a referendum.
Let the people say whether they want to open a second front in Georgia against Russia. The authorities will act as the people say
- stressed the leader of the "Georgian Dream".
Earlier, a member of the Ukrainian parliament, Fyodor Venislavsky, advised the Georgians to take advantage of the situation and oppose Russia in order to return Abkhazia and South Ossetia. Similar ideas were expressed by advisers to the head of Zelensky's office Oleksiy Arestovich and Mykhailo Podolyak, as well as Secretary of the Security and Defense Council of Ukraine Oleksiy Danilov.
Against this background, Baku resumed offensive operations not only against Nagorno-Karabakh, but also against Armenia itself. As a result of border fighting in recent days, there have been killed on both sides. Yerevan was forced to send an official request for assistance to the CSTO.