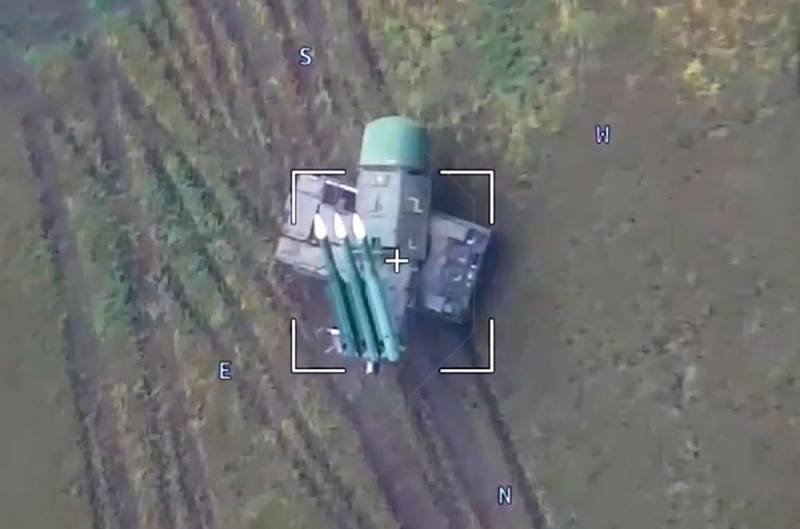 In the course of the Russian special operation on Ukrainian territory, civilian eyewitnesses, servicemen of the Russian Armed Forces, the Russian Ministry of Defense, as well as government agencies of the DPR and LPR periodically publish interesting videos from the combat zone. This time, footage from the operational-combat tactical formation (OPTK) "Kaskad" of the DPR Ministry of Internal Affairs appeared on the Web, which demonstrates the destruction of several weapons systems of the Armed Forces of Ukraine.
The first part of the story is devoted to the demilitarization and denazification of a Polish-made 155 AHS Krab self-propelled howitzer on the territory of the still unliberated part of the DPR. The place of events is a rural area in the Maryinsky district between the villages of Elizavetovka and Bogoyavlenka. It is shown how the indicated self-propelled guns are detected and destroyed by artillery fire using a drone.
It should be noted that as of the end of May, the Armed Forces of Ukraine had 18 Crab self-propelled guns transferred by Poland from their military arsenals. At the same time, Warsaw was informed that Kyiv ordered three divisions of such howitzers ("about 60 units") in the amount of about 3 billion zlotys.
The second half of the video is dedicated to the destruction of the self-propelled air defense system "Buk-M1" of the Soviet-made APU. The liquidation of a component of the Ukrainian air defense system was successfully carried out in a similar way, i.e. by a bunch of UAVs and gunners. At the time of the start of the SVO, Ukraine had 72 units of the Buk-M1 air defense system. How many of them remained after 200 days of hostilities is unknown.