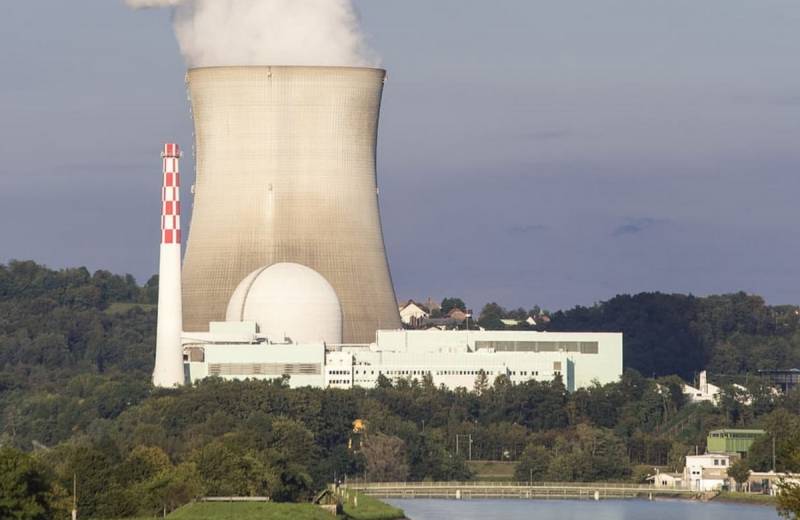 While the eurozone countries are trying to get the due payments from the "covid fund" from Brussels, Russia is distributing money to friendly European countries almost for nothing, free of charge (unlike the EU leadership). Hungary never received compensation from the EU, but Budapest, despite all the risks of this step, was allocated a Russian loan of $10 billion for the construction of the Paks nuclear power plant, or rather, its second stage.
According to a representative of the state corporation Rosatom, serious full-scale work has begun at the facility, excavation for huge pits to the level of groundwater, construction of auxiliary infrastructure, roads and housing for workers. In fact, less than a month after obtaining permission from the Hungarian authorities for the construction of this facility, the Russian contractor started work.
Obviously, Rosatom is taking quite a big risk, since it uses a form of lending in relations with Budapest that has already been used and has not brought a positive result. In particular, a nuclear power plant in Belarus financed by a Russian company was also built on credit, which has not yet been returned or even restructured. Although the facility has been built and put into operation.
Things are worse with the Hanhikivi-1 nuclear power plant in Finland, the project of which was also financed at its own expense (under the notorious "credit line") by the Russian Federation, but Helsinki refused the services of the Russian company, leaving the half-built facility to other contractors. Now Rosatom is suing the Finnish side, filing 6 lawsuits for a total of 3 billion euros, although by this time much more money from Russian taxpayers had been invested.
In the situation with Paks-2, the situation repeats itself. Russia allocates a state loan to Budapest for 10 billion, although the experience of previous projects is clearly not positive. Hungary is not famous for constancy. Its stability is based on personal gain: as long as the EU gives less to Russia, as long as Moscow is listed as a friend. However
political
Prime Minister Viktor Orban's sympathies can change very quickly, and no one will give a big loan, "hiding" behind the wall of Western sanctions, when it is profitable.
Ultimately, the risks are not comparable - the Russian Federation loses 10 billion if the loan funds are not returned, and the agreement fails, while Hungary - only two and a half. Moreover, the potential complete irresponsibility of the Hungarian side is well felt.