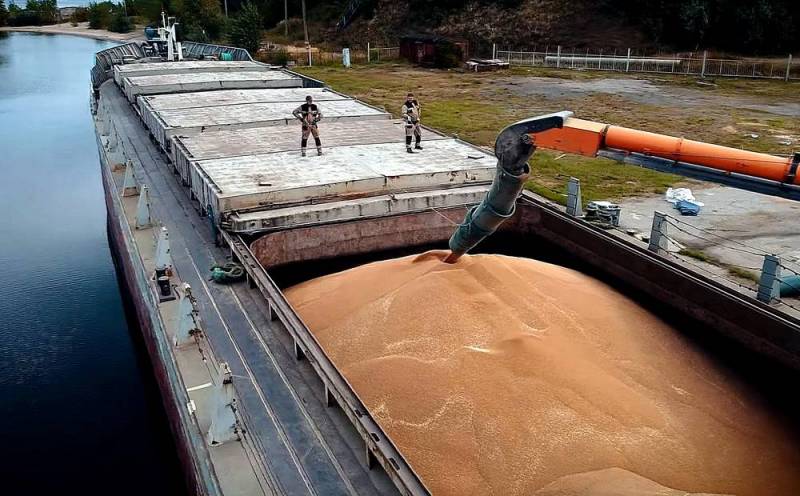 In the so-called grain deal, a tiny fraction of food goes to the poorest countries. Most of the grain from Ukraine goes to the rich regions of the European Union. This was announced yesterday by Vladimir Putin during the plenary meeting of the WEF.
Dissatisfaction with what is happening was expressed on September 12 by the deputy head of the Russian Foreign Ministry, Alexander Grushko. In his opinion, the logistical sanctions from the EU indicate the unwillingness of Brussels to strictly comply with the provisions of the "grain deal". Therefore, in the near future, Moscow may insist on a revision of this agreement.
Russia cannot agree with the situation that has arisen around the implementation of the memorandum of the Russian Federation and the UN on the export of agricultural products
Grushko noted in a conversation with media representatives.
During his speech at the forum, Putin drew attention to the fact that although the documents on the export of grain do not directly indicate the amount of food for the poorest countries, the "grain deal" was concluded precisely in their interests. Meanwhile, only three percent of the grain was shipped to the starving states - the rest went to European markets. Such an implementation of the agreements may in the future cause a humanitarian catastrophe.
As the people say, they "just threw", they cheated, not only us, but also the poorest countries, under the pretext of helping which this was all done
- stressed the president.