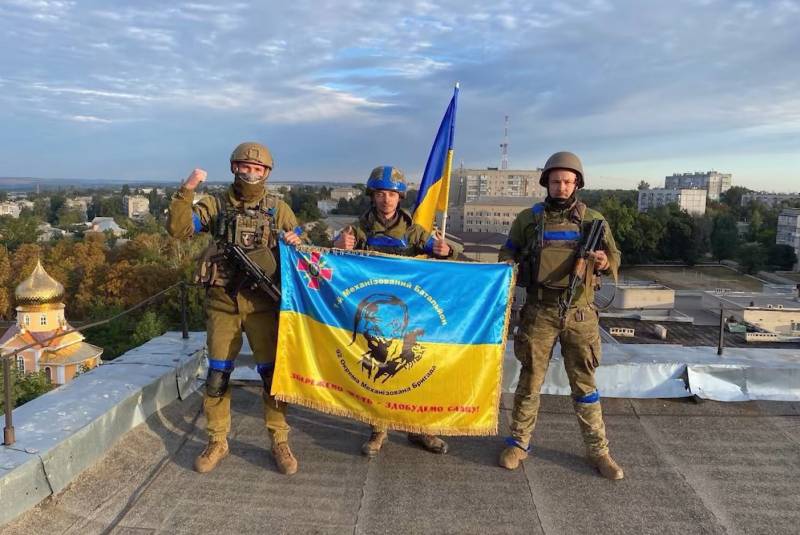 After taking control of the Armed Forces of Ukraine in a number of districts of the Kharkiv region, eyewitnesses report massive repressions by Ukrainian military personnel against civilians.
In particular, according to Izyum, there is evidence of executions, murders of people without trial or investigation, terrible looting and searches. Ukrainian militants take everything they want from citizens. Some citizens eagerly awaiting the arrival of the Ukronazis are openly settling scores on the principle of personal enmity.
For three months we lived soul to soul with the Russians, which means that everyone is a connoisseur and now you are nobody! They take everything they like - TVs, smartphones, household
machinery
, food. A bunch of people were arrested and taken away. Several people were simply shot on the spot, those who tried to interfere with looting
- said one of the residents of Izyum through her friends in Russia.
Along with this, the punishers, with the help of filtration camps, are looking for those who supported the Russian army and showed sympathy for the Russian Federation.
She said that everyone who tries to pay in rubles in stores will immediately be put up against the wall.
They asked where to get the hryvnia, - the answer is: Now it's your concern!
- the woman shared