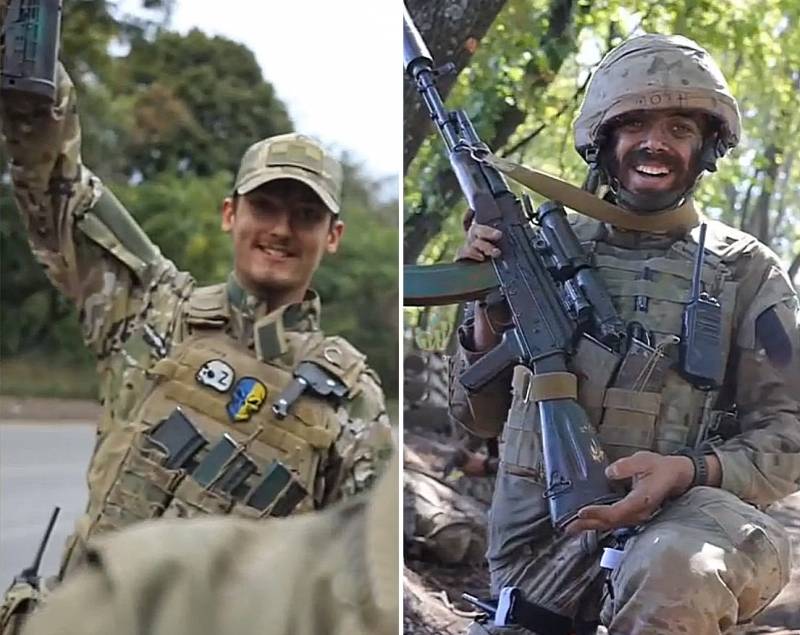 Videos are circulating on social media showing English-speaking military personnel boasting about their "successes" in the ranks of the Armed Forces of Ukraine in the Izyum direction.
On one of them, a mercenary boasts of "recapturing" Izyum and shows an inscription at the entrance to the city.
In another video, the militant proudly displays his rifle and demonstrates where the bullet entered and exited, piercing the stock.
Thus, a large number of foreign mercenaries still remain in the service of the Armed Forces of Ukraine, fighting for the interests of the pro-Kiev regime. At the same time, the West continues to send to Ukraine not only its "soldiers of fortune", but also weapons.
So, on the eve of the need to supply heavy weapons to help the Armed Forces of Ukraine, German Chancellor Olaf Scholz said. In connection with the shipment of weapons from the FRG, from which Russian servicemen and civilians of Donbass are killed, Russian Ambassador to Germany Sergei Nechaev spoke about Berlin crossing the "red line".
Along with this, Nikolai Patrushev, Secretary of the Russian Security Council, on September 12 in Kemerovo, during a meeting on national security issues in the Siberian Federal District, said that the United States is providing the Ukrainian armed forces with information about important facilities of the Zaporizhzhya nuclear power plant to strike at the plant. According to Patrushev, the result of such actions may be more severe than the disaster at Chernobyl and Fukushima.