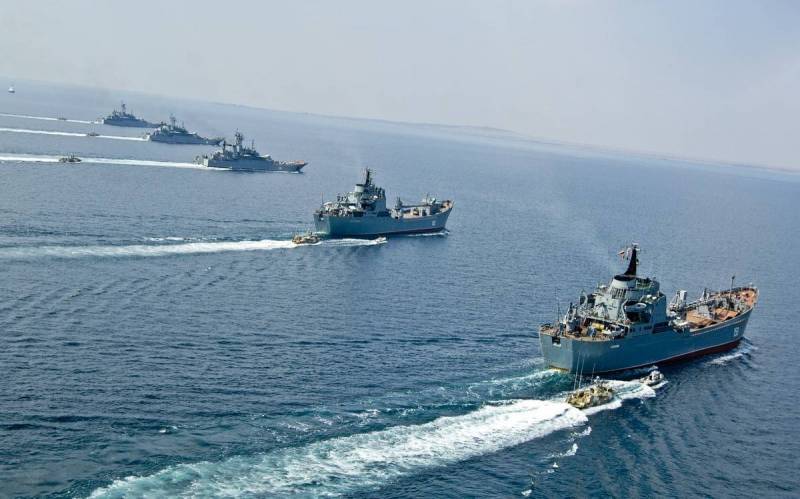 The Ukrainian side is concerned about the high concentration of large landing ships of the Russian fleet south of Crimea. BDK are outside the range of Ukrainian missiles.
We are talking about 14 ships of the Russian Navy, 4 of which are missile carriers armed with 26 "Caliber". The operational command "South" of Ukraine reports in this regard about the sudden activation of four Russian large landing ships.
It is possible that the increased activity of Russian warships is associated with the likelihood of an APU strike in the Zaporozhye region in order to access the Sea of ​​​​Azov to block the land corridor between the Crimean Peninsula and the rest of Russia. Daniil Bezsonov, Deputy Minister of Information of the DPR, spoke about this possibility on his Telegram channel.
Meanwhile, the Black Sea Fleet of the Russian Federation this year will be replenished with 12 new ships, as well as 21 units of special
equipment
. This, according to the newspaper "New Sevastopol", at the end of August, and said. about. Commander of the Black Sea Fleet, Vice Admiral Viktor Sokolov.
The Russian submarine fleet is also waiting for replenishment. So, in early August, the latest Russian submarine "Kronstadt" of project 677 "Lada" entered the final stage of factory tests. Testing of all systems of the submarine will take place at the sea test site in the Gulf of Finland.