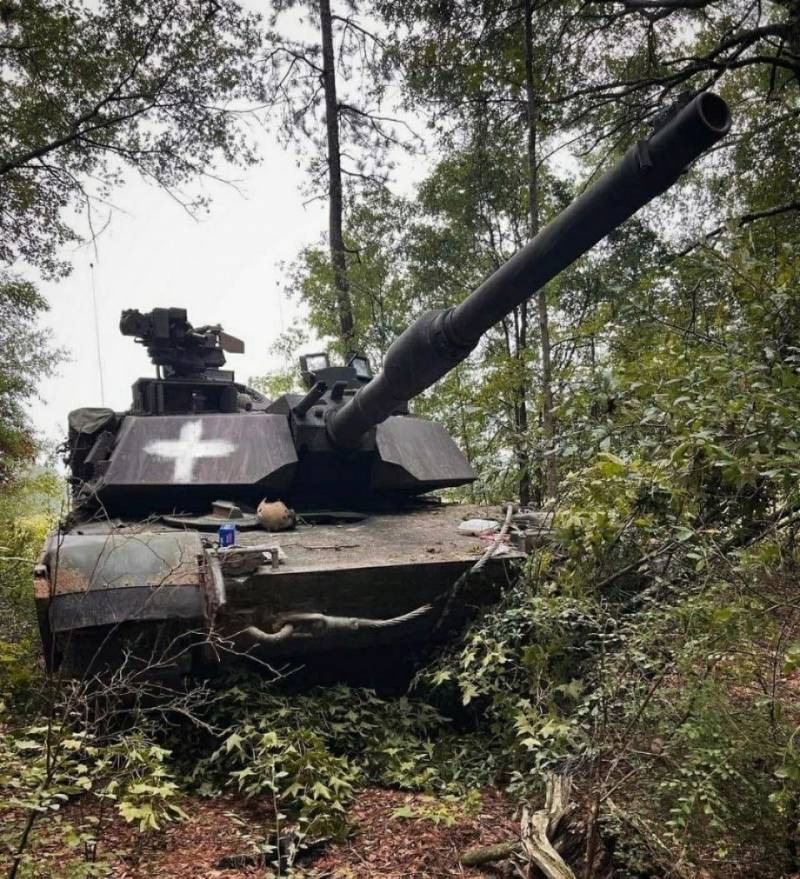 An image of an American M1A2 Abrams tank in the SEP v.3 (M1A2C) modification, with a white cross on the turret, has been leaked to social networks. Previously, this sign of the Armed Forces of Ukraine was already used during the offensive in the Kharkiv region.
In the photo - the latest version of the tank, which the US military department began to receive only a couple of years ago. For this reason, their appearance in Ukraine is unlikely. It is quite possible that Ukrainian servicemen started training on Abrams tanks in Poland and drew a white cross for the "information victory".
The Poles receive "Abrams" from the Americans in exchange for the T-72M1 delivered for the Ukrainian armed forces. In the USA, M1A2s are painted in a "desert" color, but dark green combat vehicles are already being brought to Poland.
Meanwhile, on the Ukrainian military
technology
sometimes crosses of Nazi Germany are applied. According to the LNR Ambassador to Russia, Rodion Miroshnik, such actions by Ukrainian militants speak of their disrespect for the citizens of the country, who liberated their common homeland from German invaders during the Great Patriotic War.
Crosses on towers and armor are a generic sign of Nazi punishers. At first, the Nazis shyly stuffed the swastika on their bodies, but they hid it under their clothes, now they took it out to the equipment, then they only raise it to the flags
Miroshnik emphasized.