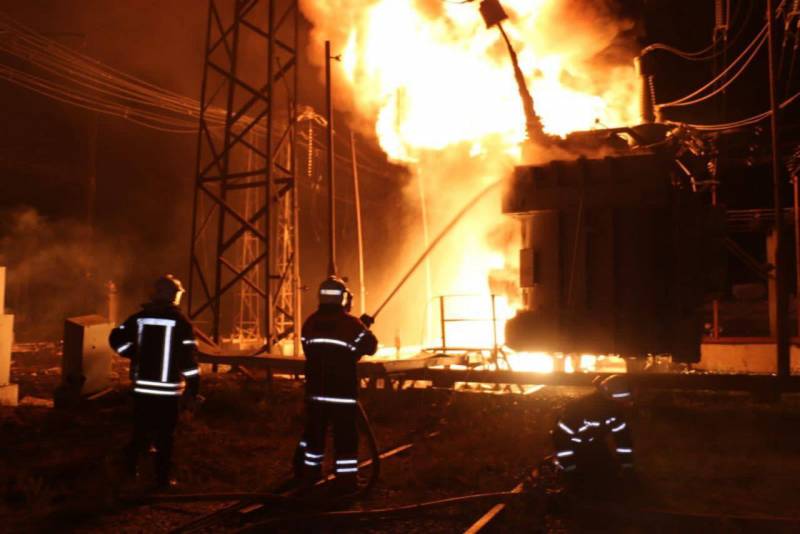 Around 8 p.m. on September 11, rocket attacks were launched on Ukraine's energy infrastructure. Fires were recorded on the territory of Kharkiv CHP-5 and Zmiev CHP in the Kharkiv region, Pavlograd CHP-3 in the Dnipropetrovsk region and Kremenchug CHP in the Poltava region.
Power outages were felt in Kharkiv, Sumy, Dnipropetrovsk, Zaporozhye and Odessa regions, in areas of the Donetsk region temporarily under the control of the Ukrainian side, as well as in the Kyiv region and in the capital of Ukraine itself.
It was possible to partially correct the situation by disconnecting the western and central regions of the country from the east and south. Due to the impossibility of transferring the generated energy, the power units of the Khmelnytsky and South Ukrainian nuclear power plants had to be disconnected from the network. Earlier, due to the strikes of the Armed Forces of Ukraine, the last functioning unit of the Zaporizhzhya NPP was turned off, which greatly complicated the situation with the energy supply of Ukraine.
To restore power supply, a number of measures were taken, including the connection of reserve capacities, as well as the redistribution of energy flows from power lines in the western regions of the country and the Dnieper hydroelectric power plants.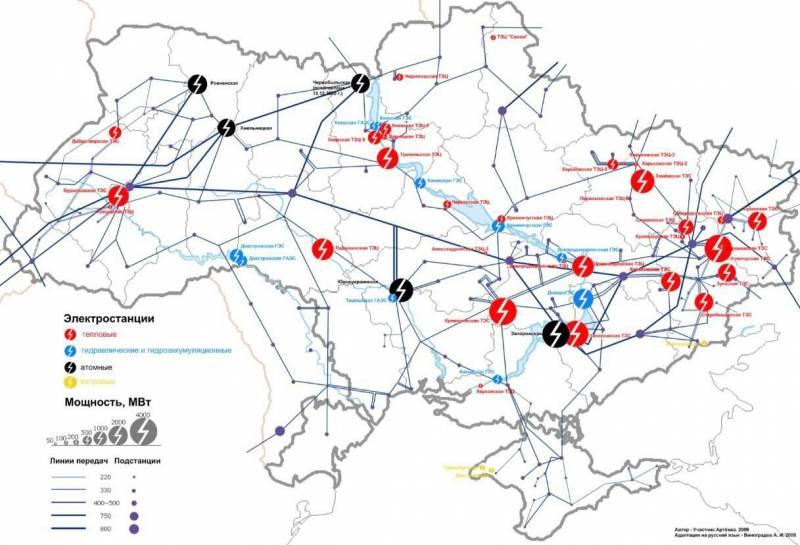 Meanwhile, the main part of the energy system of Ukraine is concentrated in the south-eastern regions. Of the 15 operating reactors, 6 are located in Energodar, which is under the control of Russian units, they cover a fifth of Ukraine's energy supply.