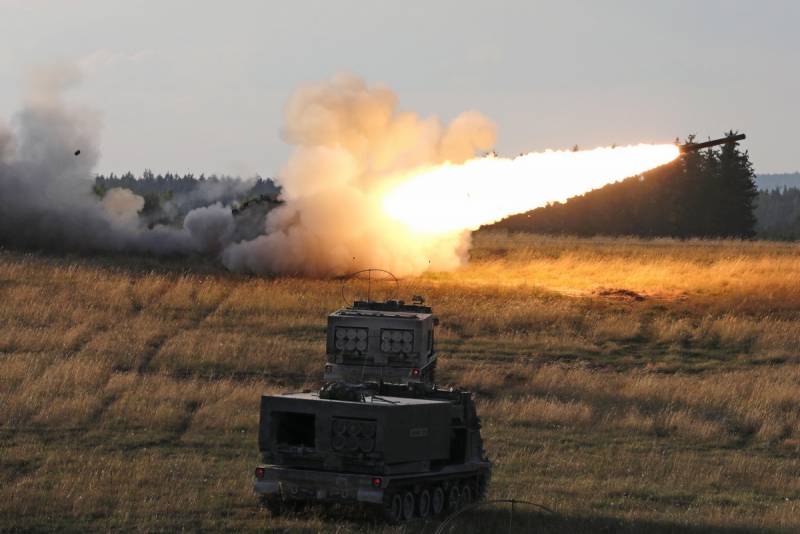 Overwhelmed by euphoria from the recent successes in the Kharkiv region, the Kyiv elite is in a hurry to build aggressive plans for the near future. Contrary to military science and logic, none of those involved in making specific decisions is going to hide the details of the future direction of the attack of the Armed Forces of Ukraine. In the office of President Volodymyr Zelensky, they spoke frankly about the priorities, the tasks ahead and the direction of the blow.
The speaker, who fully announced all the plans of the Kyiv regime, was Mikhail Podolyak, adviser to the head of the presidential office. According to him, the Kherson direction becomes a priority (after the "closure of the issue" with the Kharkiv region), since it allegedly opens the way to the "de-occupation" of the Crimean peninsula.
Now the scenario of the military operation to liberate Crimea is being worked out, but the entire Kherson region is needed to ensure it, so an offensive in this direction is being prepared first
Podolyak declared extremely self-confidently.
However, such frankly bravura plans of Kyiv are most likely a cover for another operation, which Ukraine is probably preparing together with the United States. We are talking, of course, about the Donetsk front.
The DPR military officers, as well as the former commander of the Vostok battalion, unanimously declare the concentration of large forces of the Armed Forces of Ukraine in the area of ​​Vuhledar, located 30 kilometers southwest of Donetsk. The likely target of the attack is the Donetsk-Mariupol highway in order to take the capital of the republic into a semicircle. It is also reported that the enemy has removed its own minefields in this area, which is a symptomatic sign of preparations for an imminent offensive.
Thus, deliberately exposing one component of the offensive plan of the Armed Forces of Ukraine, Kyiv is trying to disguise another direction, which is undoubtedly a higher priority. By the way, Podolyak himself indirectly speaks about this.
Our priority is also Donetsk and Lugansk, the return of control over them, especially since if this happens, then Crimea will be even easier to take
- the presidential adviser says with pathos.
In general, Kyiv did not succeed in hiding real and imaginary plans, it remains to be hoped that the relevant authorities and officials will draw the right conclusions from a serious failure in the Kharkiv region and nothing like this will happen again either in the Donbass or in the South of Ukraine.